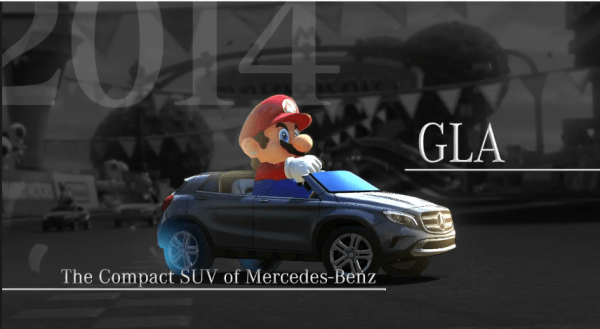 Think of everything wrong with Mario Kart 8. It's probably not a long list but there are most likely some minor annoyances in there. Luckily for the 1.2 million plus Mario Kart 8 owners a free update is inbound and includes solutions to many of the problems fans have been complaining about since release. New features in the update will include:
Drivers will now have the option to display the course map on the TV screen during races.
Users will be able to check out statistics such as their total number of coins accumulated, win-loss record from online play, and their most frequently selected character overall.
Users will be able to change options of others' Mario Kart TV downloaded highlight reels, such as changing the focus to a new character or event.
The order of the menu after each race will be changed to "Next Race", followed by "Watch Highlight Reel".
The game will remember the most recent customised kart settings that were selected, even if the Wii U system is powered down.
Improvements to stability of connection in online play to enhance the user experience.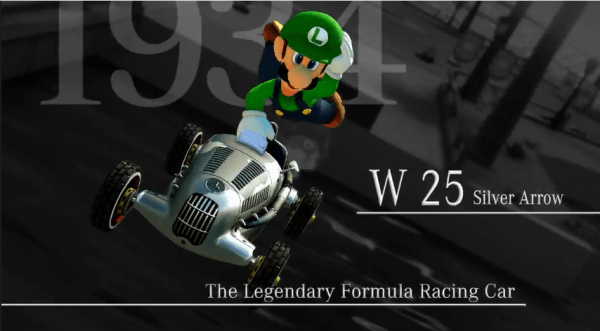 To coincide with this update, some free DLC will also be available. In a partnership with Mercedes Benz three new cars will be available for the cast to race in including the 1957 300 SL Roadster, the 1934 W 25 Silver Arrow Legendary formula one racing car and the new SUV from Mercedes called the GLA. All cars come in classic Mercedes Grey but one screenshot showing Peach driving a red 300 SL have revealed other colours will be available. The DLC and update will be launching worldwide on the 22nd anniversary of the Mario Kart series on August 27th. A special worldwide Mercedes Cup Tournament will also be running to celebrate the update and anyone can enter as long as they download the Mercedes DLC.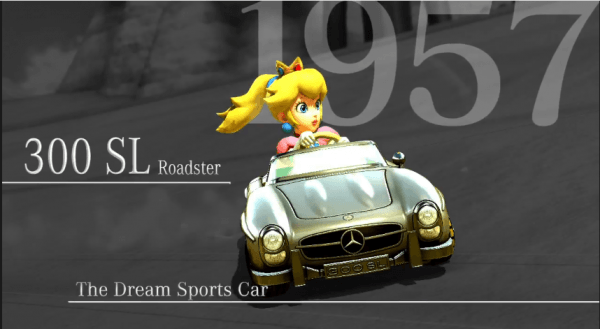 This is not the first Nintendo has teamed up with a real company for in game content. In Mario Golf: World Tour for the Nintendo 3DS players could earn exclusive Callaway golf gear by participating in special tournaments. You can watch the trailer showcasing the DLC below.