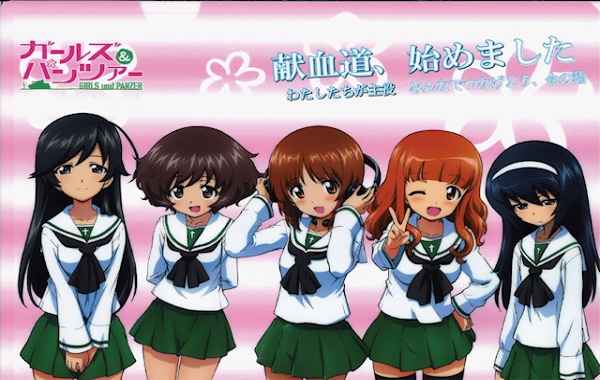 Throughout August anime fans will have an extra incentive to donate blood within the Ibaraki prefecture, three blood donation rooms will be giving out special Girls und Panzer clear file sets to donators who give 400ml of blood. The Ibaraki Red Cross Blood Center have teamed up with the popular anime to create the campaign which will run until the 29th, the three rooms will be open Monday to Friday from 2- 5.30pm.
A printed PDF file which can be found on the Ibaraki Red Cross website has to be presented in order to get the clear files, the donation rooms are also offering special Girls und Panzer postcards to people who are donating blood for the first time.
The idea of anime characters promoting blood donations is an interesting concept; earlier this year the Japanese Red Cross Society campaigned with No-Rin and offered character bookmarks for people who gave blood within the Gifu Prefecture. Let us know what you think about this campaign, and what other anime you'd like to see promoting blood donations by commenting down below.