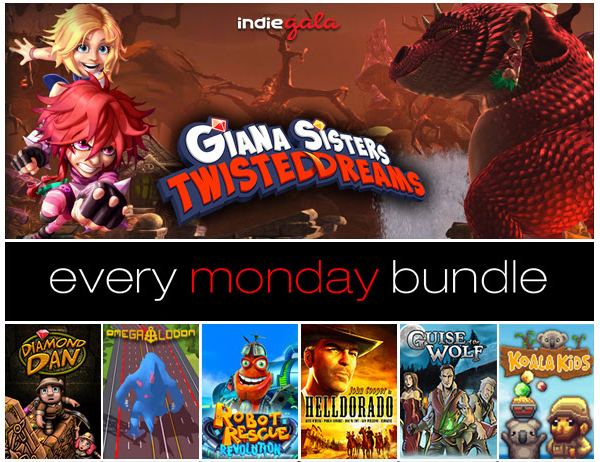 Indie Gala and Capsule Computers is starting August off right with a new indie bundle containing seven indie games. For one price buyers will get the following titles:
Omegalodon – A third person monster game that will pit two teams against each other. Each team takes turns playing the monstrous Omegalodon and the military summoned to stop the monster.
Giana Sisters: Twisted Dreams – Funded through Kickstarter, Giana Sisters has been rebooted! The game gives the sisters a major update from their NES debut.
Helldorado – A gritty strategy set in the 1880s, complete with cowboys and train robberies.
Robot Rescue Revolution – A complex puzzler that will see players guiding their robots out of a devilish maze. The only catch is moving one robot moves all the robots.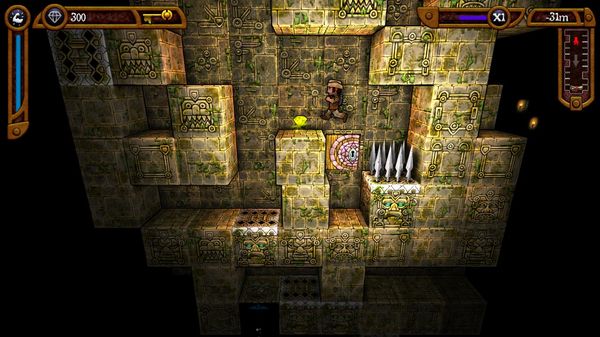 Diamond Dan – A platformer starring a a young archaeologist running through ancient temples full of treasure and glory. There are four uniquely themed temples for Dan to explore.
Guise of the Wolf – A first person adventure starring Dominik, a werewolf hunter turned into a werewolf. Now Dominik must search for a cure for his lycanthropy.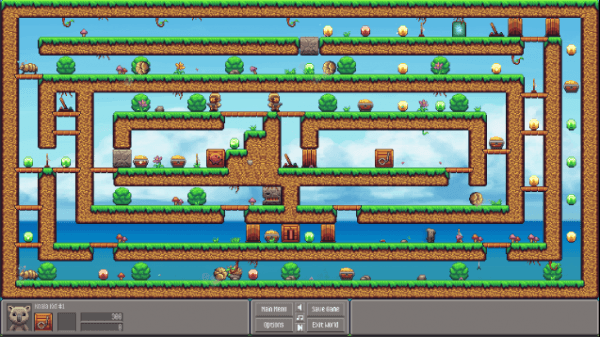 Koala Kids – Inspired by the 16-bit era, players will pay for the freedom of their fellow koalas by collecting treasure for the captors. Be sure to vote for the game on Steam Greenlight.
For the first 24 hours of the sale, the Every Monday Bundle #19 will be $1.79 for all seven games. Afterwards, the price will rise to its normal price. Be sure to grab your bundle at Indie Gala!