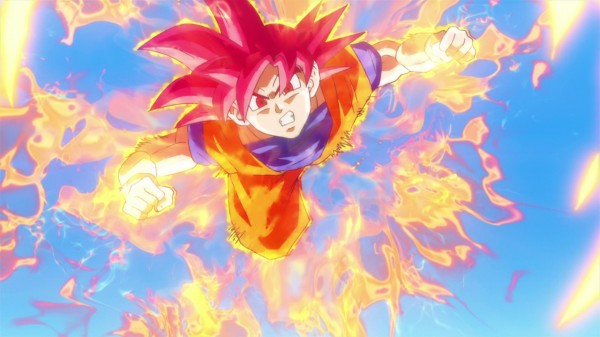 While FUNimation has been giving fans living near the few lucky theaters to screen the film a chance to catch Dragon Ball Z: Battle of Gods early, many of us are simply left waiting for the eventual home release. Luckily the company announced today that the wait won't be for very long and that the home release will feature twenty minutes of bonus footage.
The home release, which will be a Blu-ray/DVD Combo Pack, is planned for October 7th and the aforementioned extra footage was not shown in theaters. While many may already know a bit of what to expect, FUNimation describes the story as follows:
Following the events of the Dragon Ball Z television series, after the defeat of Majin Buu, a new power awakens and threatens humanity. Beerus, an ancient and powerful God of Destruction, searches for Goku after hearing rumors of the Saiyan warrior who defeated Frieza.

Realizing the threat Beerus poses to their home planet, the Z-fighters must find a way to stop him before it's too late. Only Goku, humanity's last hope, can ascend to the level of a legendary Super Saiyan God and stop Beerus's from destroying Earth, and possibly the entire universe!