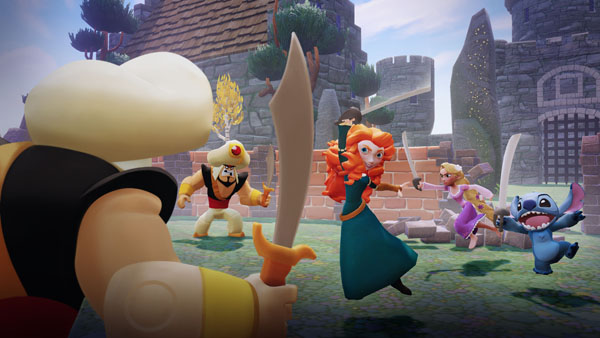 Back a few weeks ago, american-based retailer Walmart leaked a few new figures and Play Sets for Disney's upcoming Disney Infinity 2.0. Since then, many of these have been confirmed as being real, with the exception of a mysterious pack that was titled "Disney Infinity 2.0: Disney Originals." Well we now have official word that the Disney Originals pack is indeed real, and gives players a little bit of choice. The set is Toy Box-centric and instead of the Avengers figurines and Play Set Piece, those who grab this set will get:
The Disney Infinity 2.0 video game (this is the same game that comes with the Marvel Super Heroes Starter Set)
Disney Infinity 2.0 base
2x Disney Originals Figures: Merida and Stitch
2x Disney Originals "Toy Box Game Discs" – Stitch's Tropical Rescue and Brave Forest Siege
1x poster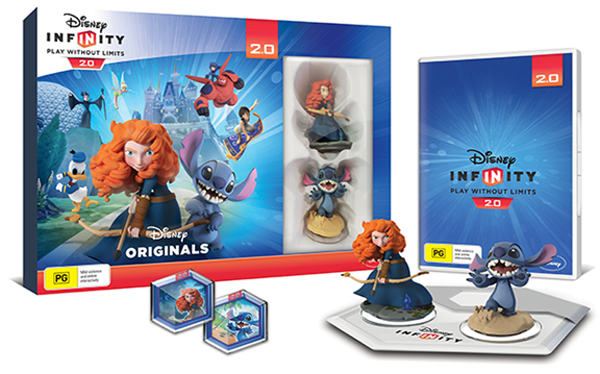 The boxart for the Disney Originals Set (which you can see above) also gives away a little secret: Sitting above Aladdin are Hiro and Baymax, the stars of Disney's upcoming animated feature: Big Hero 6. It wasn't a very well kept secret that the pair would be included in the game (there was even a giant statue of Baymax's Infinity figure at this year's Comic-Con) but their inclusion on the box along with the rest of the Disney Originals basically confirms it.
So while there is one fewer figurine and no Play Set piece, players get a guaranteed two Toy Box Game Discs, which create incredible full-fledged gaming experiences right there inside the Toy Box. Not only that but it is a fair bit cheaper with an RRP of $79.95, but at the same time the set releases a month later on November 6th.  So since there are now two VERY different starter sets for Disney Infinity 2.0, which one will you be picking up? Let us know in the comments below and remember to stay tuned to Capsule Computers for all the Disney news as it becomes available.