Bandai Namco Games has recently announced that Digimon All-Star Rumble will be making its way to both the Xbox 360 and PlayStation 3 in Spring 2014. In what appears to be a direct sequel to Digimon Rumble Arena 2 that released in 2004 for the PlayStation 2, Xbox and Gamecube, this new title seems to be departing from 2D fighter based battles and replaces it with 3D party-arena type gameplay that up to 4 players can participate in.
Digimon All-Star Rumble will feature 12 base Digimon that will come from the many Digimon series that have been produced throughout the years from Digimon Adventure to the newest series Digimon Fusion which currently airs on Channel GO in Australia during Weekdays at 8:00 am. Those 12 base Digimon will be able to take an additional 20 forms bringing the total roster to 32 characters. The gameplay promises to be fun and easy to pick up and play. Players will have to balanace attacking, defending and activating each Digimon's unique Evolution power-up if they want to be victorious.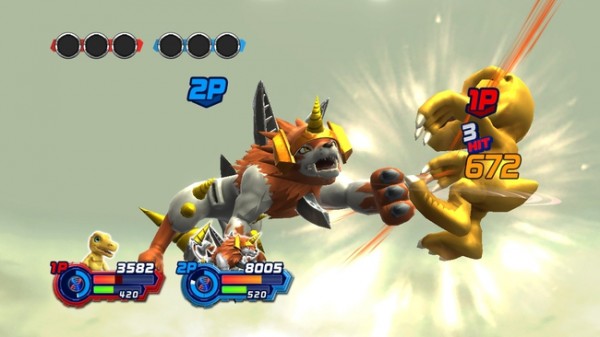 I personally have many fond memories of spamming the diamond storm attack with Renamon back in the original Digimon Rumble Arena for the PS1. Be sure to check out the trailer and promo art below for the currently confirmed roster. Fans of the original series will be sure to notice more than a few familiar faces.