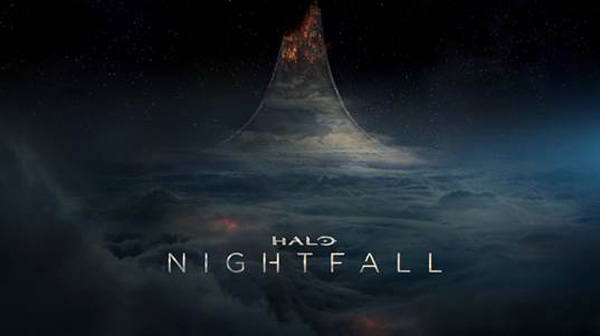 Welcome, welcome everybody to this week's Xbox Newsbeat. Yes, yes I know I am a little late out of the gate this week, but I am still here to deliver you all the latest, nay the greatest news coming from the Willy-Wonka-style offices that are Microsoft HQ. This week is a doozy and we have 5 Xbox One dedicated headlines to grab your attention (well, four + one for Halo. Still nothing for you Windows Phone) so sit back, brew up a pot of coffee and get ready to be amazed!
---
SDCC 2014: 343 Industries and Scott Free Productions Offer First-Look of Halo: Nightfall
This year's San Diego Comic-Con is drawing to a close, and attendees got to see first-hand some of the footage from343 Industries and Scott Free Production's upcoming Ridley Scott produced live action series; Halo: Nightfall. As a bonus treat for those of us out there who can't travel all the way to San Diego, we have been provided with the trailer for your viewing enjoyment. Click here to be taken to the trailer, as well as a brief recap of the story points that were discussed at SDCC.
Forza Horizon 2 Car List Reveal Begins
At this year's E3 Conference, Turn 10 studios announced a new entry into the Forza Motorsport franchise; Forza Horizon 2. Well now we finally get to see some of the cars that will be in the game. With over 200 cars available when the game launches, this September, it is good to see what beautiful rides we will be getting behind the wheels of.
100 of the game's cars were revealed this weekend. In addition to some returning favourites, we can also tell you that there will be cars in Forza Horizon 2 that have never been in a Forza game before. Some of these include;
1973 Renault Alpine A110 1600S
2009 Vauxhall Corsa VXR
1945 Jeep Willys MB
1963 Volkswagen Type 2 De Luxe
1954 Jaguar XK120 SE
Yes, that Volkswagen Type 2 is in fact a Combi Van! If this van's a rockin… then you probably aren't too concerned with a racing game. Still an awesome addition though.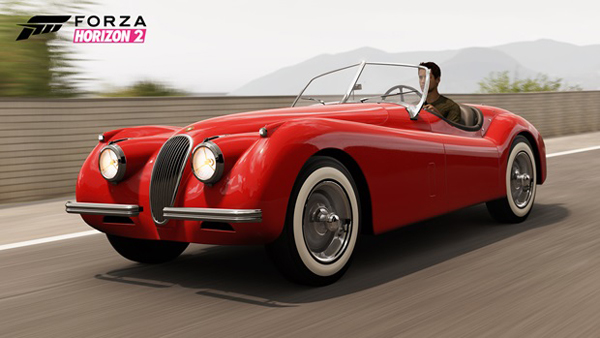 Big Action Launches on Xbox One with GoPro Channel
A few weeks back we shared news of GoPro partnering up with Microsoft to launch a new GoPro Channel app for Xbox One. Well now the app is live and gamers around the world have access to the most awesome and radical (do people still say radical?) video clips on the planet. From sporting trick-shots to extreme sporting tricks, you will surely find something to keep you glued in front of that TV screen. Not only that, but this provides GoPro owners with another avenue to share their creations, and considering the user-generated content scene on Xbox One is rapidly growing, who knows how big this can get.
 New Social and Mobile features with Xbox One August update
Every few weeks, Microsoft rolls out a new update to the Xbox One software that fixes bugs and brings some new features. Well the new update that is set to roll out this August beings some much needed media and social updates. Without harping on too much, here are the updates:
Activity feed updates
Expanded Friends area on Home
Mobile purchase
Low battery notification
Disable notifications during video
Enabling 3D Blu-ray
OneGuide in Brazil, Mexico, Austria and Ireland
Last seen time in Friends list
I may be in the minority but I am so glad that the Xbox One will soon be able to play my 3d Blu Rays, my 3DTV has gone unloved since November!
Dance Central Spotlight Aims For Early September Release
Harmonix's movin' and groovin' dance gamel Dance Central Spotlight will be available as a digital download this September, and the developers have just announced 10 of the songs that you will be workin' twerkin and shaking to:
Avicii – "Wake Me Up"
Cher Lloyd – "I Wish"
David Guetta ft. Sia – "Titanium"
Jason Derulo ft. 2 Chainz – "Talk Dirty"
Kid Ink ft. Chris Brown – "Show Me"
Lorde – "Royals"
OneRepublic – "Counting Stars"
Pharrell Williams – "Happy"
Rihanna – "Diamonds"
will.i.am ft. Justin Bieber – "#thatPOWER"
Not a bad mix of modern-day tracks. If you are into dance games, then i'm guessing this selection of tracks are going to fulfill just about every need you have.
---
There we have it folks, another killer installment of Xbox Newsbeat. Which of this week's amazing headlines grabbed your attention the most? Let us know in the comments below and as always, make sure you stay tuned to Capsule Computers for all the awesome Microsoft news as it becomes available.