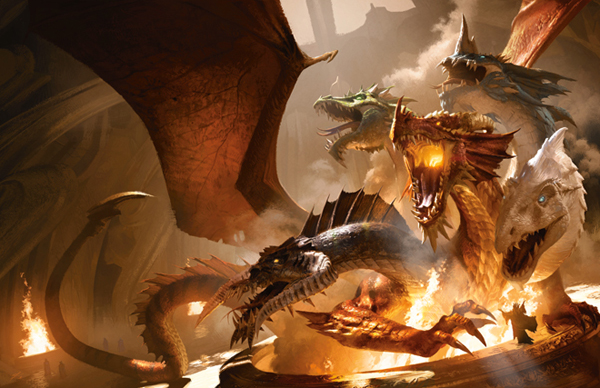 As a long-time Magic: The Gathering player, I sometimes forget that Wizards of the Coast releases other products; like a little known game called Dungeons & Dragons. Not only are they the publisher for the world-renowned pen and paper RPG, but they have just released the newest edition of the game!
With every new edition comes new rules, new character classes and new dungeons to explore and loot. Thankfully, this means that the onset of the 5th edition is the perfect jumping on point for new players. To help this fact, Wizards have released a brand new Starter Set to help get you off and running. The Starter Set includes a 64-page adventure book with everything the Dungeon Master needs to get started, a 32-page rulebook for playing characters level 1 – 5, 5 pre-generated characters, each with a character sheet and supporting reference material, and 6 dice.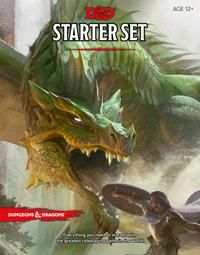 So if you have ever wanted to try out Dungeons and Dragons, but found all of the books and rules too daunting, then this is the perfect opportunity to get on board. The 5th Edition Starter Pack is available now for the RRP of $19.99. If you don't know where you can pick it up, then check the link here that will show you your nearest stockist. If you wanted to brush up on some of the rules beforehand, then you can grab the free digital rule book from here.
Will you be starting up D&D for the first time with the advent of the fifth edition, or are you a long-time veteran of the game? Whatever category you fall into, let us know how the 5th edition will change the way you play! As always, make sure you stay tuned to Capsule Computers for all the RPG gaming news as it becomes available.