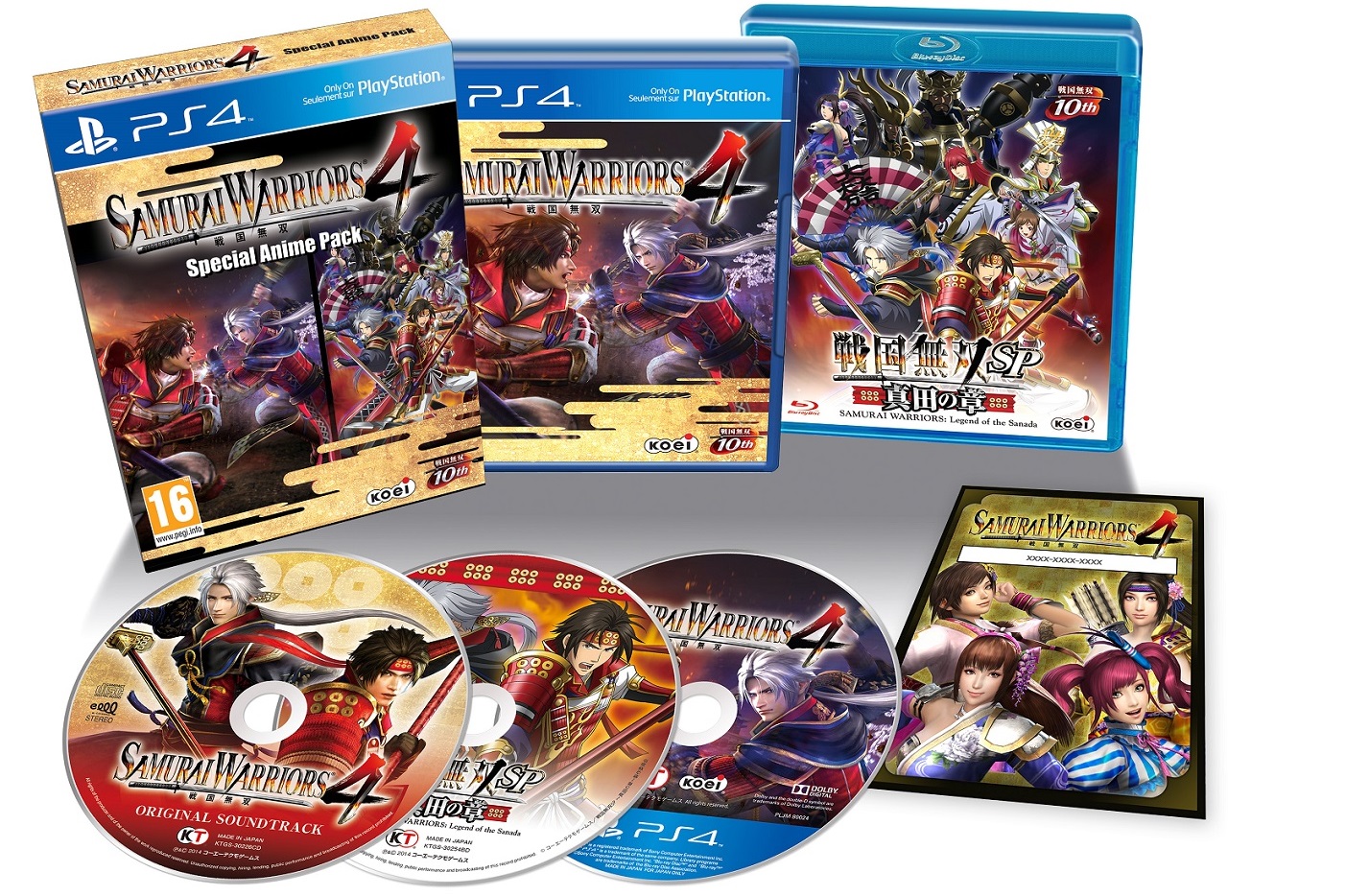 Today Koei Tecmo announced that the PlayStation 4 version of Samurai Warriors 4 will be given a "Special Anime Pack" in both North America and Europe. This version of the release is to commemorate the series' 10th anniversary and includes a number of bonuses, including an anime special. The Special Anime Pack includes the following content:
"Special Anime Pack" 10th anniversary Collector's Edition packaging
Samurai Warriors: Legend of the Sanada anime (Blu-ray Disc)
Samurai Warriors 4 game (PlayStation 4)
Samurai Warriors 4 Official Soundtrack (CD)
Digital Content:

Special Costume Pack 4: Garcia, Ina, Nene and Oichi (DLC)
Old Costume Pack 1: Yukimura, Mitsuhide, Nobunaga, Noh, Oichi, and Ranmaru (DLC)
Edit Parts Pack 1 which allows facial and Western themed armor customization (DLC)
Alongside that special announcement the company went on to detail what type of pre-order bonuses fans can expect when the game is released. Those who pre-order the title at GameStop in the US or GAME in Europe will be given Scenario Pack 1 and extra costumes for Mitsunari Ishida and Toyohisa Shimazu. As for those who pre-order from Amazon or Best Buy in North America, they will be given a Weapon Pack and costumes for Keiji Maeda, Kenshin Uesugi, Kunoichi, and Shingen Takeda.
To go along with these announcements the company also released a slew of brand new screenshots and character art, all of which can be found below.