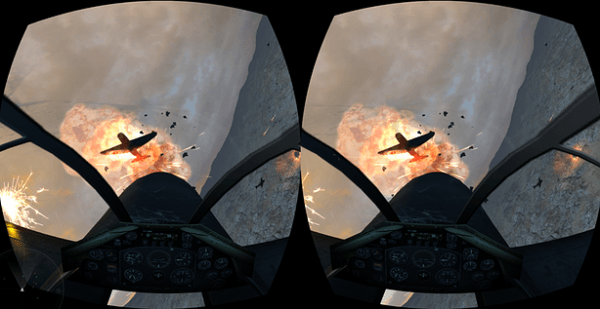 Today, new footage and screenshots were released for Ghost Machine's new upcoming game, Final Burn. Final Burn is a flight combat game coming out on PC that has been designed to be played with the awesome new gaming tech, Oculus Rift.
The game is still in development, but with VR in mind. Final Burn is action packed and has been described as being reminiscent of popular blockbuster sci-fi movies like Independence Day and Mars Attacks. An official release of the game is set for early 2015 in anticipation of the Oculus DK2 release.
You can check out the alpha gameplay footage below and more on the Ghost Machine website. This kind of simulation, whether it be action in the sky or high-speed track racing, really creates big screen arcade experiences and with the help of Oculus tech, Ghost Machine is certainly showing that they can take the experience to a whole new level.