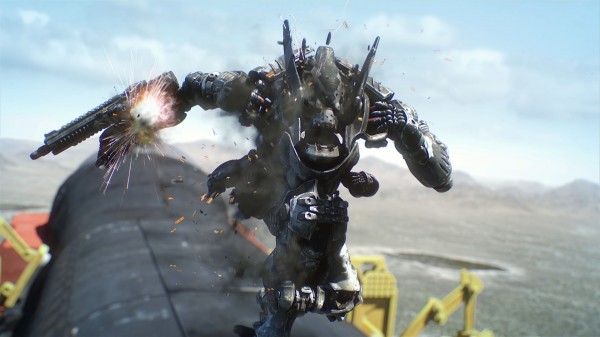 If you still haven't seen the CGI wizardry that is Appleseed: Alpha this new clip released by Sony Pictures might convince you. Titled as "Open Your Eyes", this little teaser of the full movie is packed with both ranged and close quarter combat. Be sure to see it below.
The futuristic animated film is set around special forces soldier Deunan and her bioroid partner Briareos who set off on a mission to find the lost city of Olympus in the backdrop of a post-World War 3 environment..
Based on the popular manga by Shirow Masamune (Ghost in the Shell) and directed by Shinji Aramaki, the Appleseed reboot film is only days away from release, July 31 to be exact. We were given a snippet of a more quieter moment from the movie just a few days ago.