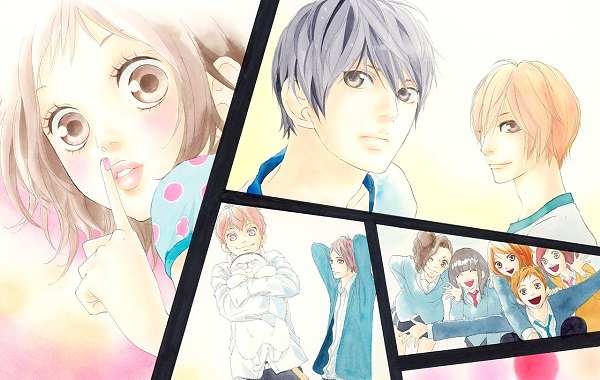 With the anime adaptation of Ao Haru Ride premiering last week mangaka Io Sakisaka should be feeling pretty happy, and now that another one of her manga has been confirmed for adaptation she and her fans will be over the moon.
Strobe Edge has been green lit for a live action adaptation, the news was announced in the August issue of Bessatsu Margaret magazine which published the manga from 2007-2009. The 10 volume series focuses on Ninako Kinoshita and the complications that occur when she falls for Ren Ichinose, who happens to have a long term girlfriend.
At the time of writing no official dates have been given, but keep your eyes on Capsule for updates concerning the adaptation. Not only is Strobe Edge being adapted into live action, Ao Haru Ride will be premiering it's live action film this year in December, hopefully if all goes well we will be seeing an anime for Strobe Edge in the near future too.