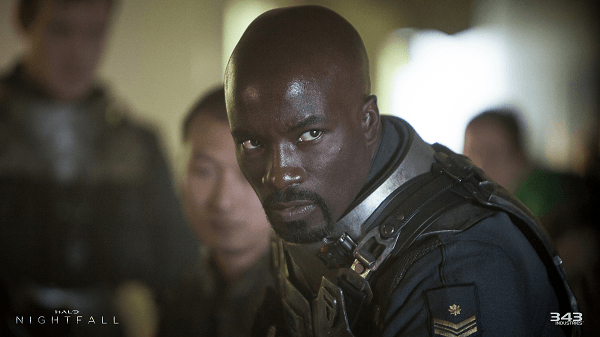 Today Microsoft has revealed their first trailer for the upcoming Ridley Scott produced series Halo: Nightfall. For those who haven't been following the series, Halo: Nightfall is set to bridge the gap in story between Halo 4 and Halo 5: Guardians as well as tell the story of how Jameson Locke becomes the man that he is in the fifth game.
Microsoft describes the series as such:
Halo: Nightfall introduces a pivotal new character, Jameson Locke, a legendary manhunter and agent with the Office of Naval Intelligence (ONI), Earth's most powerful and secretive military branch. When he and his team are caught in a horrific biological attack, they unravel a plot that draws them to an ancient, hellish artifact, where they will be forced to fight for their survival, question everything, and ultimately choose between their loyalties and their lives.
Currently Halo: Nightfall is set to premiere as a digital series on November 11th as part of the Halo: Master Chief Collection.