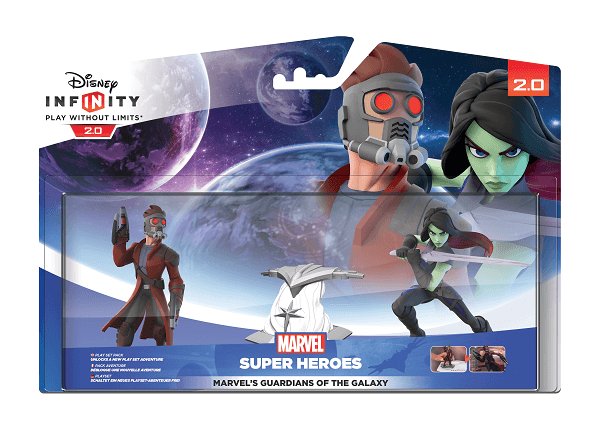 "We're the Guardians of the Galaxy." Marvel's Guardians of the Galaxy is about to hit theaters, and hype couldn't be higher. With its all-star cast and a completely different look at the Marvel Universe, it is a recipe for success. Well as if taking over the silver screen wasn't enough, Star-Lord and his cohorts are making their way to video games everywhere. Earlier this week, the mobile game Guardians of the Galaxy: The Universal Weapon launched, and now we have confirmation of a Guardians of the Galaxy Play Set for Disney Infinity 2.0: Marvel Super Heroes.
We heard rumors of the Guardians Play Set and figures last month, but the guys over at Disney have now officially confirmed the line-up. The Play Set follows Star-Lord and his fellow Guardians as they arrive at Knowhere, having just stolen a powerful cosmic object from the villainous Ronan the Accuser. Players will guide the team as they race to protect Knowhere from Ronan and his attacking Sakaaran fleet while keeping their newly liberated item safe from the villain's evil grasp. The Play Set will come with Star-Lord and Gamora, while the additional guardians; Drax, Rocket Raccoon and Groot are available as separate figures. The Play Set will also allow cross-over characters Iron Man and Nova.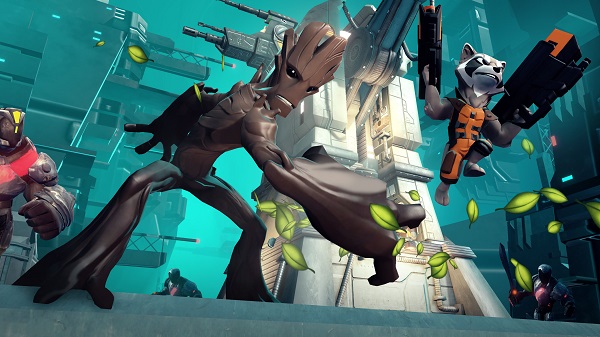 In addition to the characters and Play Set, there will also be several Power Discs that feature the Guardians themselves. The set and all of its figures will launch in Spring, but to keep you excited until then, we have an awesome trailer that you can check out below, which shows the Guardians in action. Disney Infinity 2.0 will be released this September, so make sure you stay tuned to Capsule Computers for all the news as it becomes available.