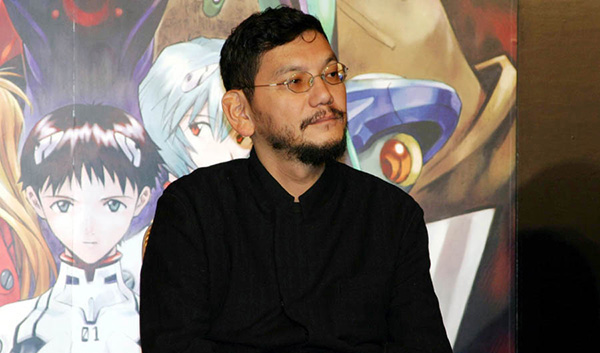 It's been announced that the Tokyo International Film Festival will play host to "The World of Hideaki Anno", a showcase of the filmmaker's works throughout his career including the cult-hit Evangelion series and rare titles from his undergraduate days.
Hideaki Anno, who is currently working on the fourth and final Rebuild of Evangelion film, has been described by Toshio Suzuki, the producer of Studio Ghibli, as "the only man Hayao Miyazaki would ever acknowledge as his apprentice."
The film festival will also include Disney's latest movie Big Hero 6 as well as Japanese film Parasyte, based on its original manga. TIFF will be held between October 23-31, 2014 at Roppongi Hills, TOHO Cinemas Nihonbashi and other venues around Tokyo.
Closer to home, the anticipated Evangelion 3.33 You Can (Not) Redo still doesn't have a Western Blu-ray/DVD release date following an unexpected delay earlier this year.