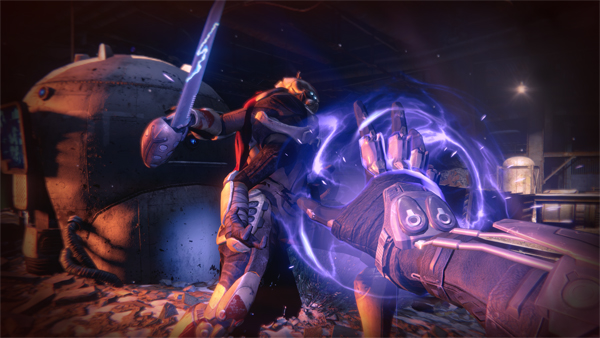 As I am sure many of you out there are aware of by now, the beta for Activision and Bungie's highly (and I do mean highly) anticipated new shooter, Destiny is available now on PS3 and PS4. Well in typical Playstation style, the launch of the beta was ushered in with a nice little shindig.
Carriageworks in Sydney played host to the launch event and saw Destiny's moon suspended from the catwalks and glowing angelically for the night. All around the room were banners and props from the game. As well-done as all of the decorations were, they were nothing compared to the piece-de-resistance; the game itself.
After a brief introduction by the heads of Activision and Sony Australia, we got to pick up controllers and head into Destiny's world for the first time, and If you haven't, I strongly suggest you check out our in-depth coverage of the beta here. Going into the beta I was a little… shall we say anxious. Destiny is well-hyped at this stage, and so far nothing had made me jump on the hype train, but I went in there ready to give it a go, and hopefully get excited.
When it came to Destiny itself, I was honestly expecting Halo with some additional multiplayer features, and that is basically what I got. This isn't necessary a bad thing as it is impossible to deny to impact on gaming and culture that Halo has made, and more of it is sure to bode well for the future, but I feel that during my short time with Destiny, that I didn't really notice anything new being brought to the table. I honestly felt like I was just playing the latest Halo installment, that added some weapon and armor customisation and Peter Dinklage.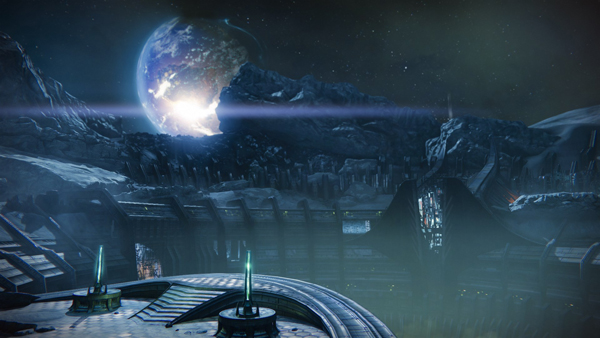 Now I am sure that by saying that Destiny feels almost identical to Halo that we will get a tonne of angry messages in the comments below telling me that I don't have any idea what I am talking about, and that Destiny and Halo are completely different. That's good! I want to hear from you all! By this stage, you will have had more hands-on time with Destiny than I did and we can discuss the merits of the game.
I was not disappointed in my time with Destiny, but I wasn't "wowed" by the experience either. I can see why it will be a major hit as it has some solid and downright fun gameplay mechanics and a tonne of content, but I guess it just isn't for me.
For those of you who don't own a Sony console, the beta will be come available later this week, so make sure you stay tuned to Capsule Computers for all the hot Destiny news as it becomes available.