Whoa, whoa. Did you come into here ready to sigh? Well, turn away as this is not the place to do that. For years, Nintendo have been providing Club Nintendo Platinum and Gold Rewards, which have featured the likes of a Zelda soundtrack, playing cards, a pin set, a statue, and many more physical and digital rewards. This year, Nintendo opted to go strictly digital – and I have to step in and say….GROW UP INTERNET!
I have been with and received a lot of Club Nintendo's physical rewards over the years, dating back to that statue. Yes, its nice to get something shiny and real, but why not enjoy some of the reason we love Nintendo to start with? First, lets go over the rewards.
Platinum:
Game & Wario
Donkey Kong Country Returns 3D
Earthbound
NES Remix
Dillon's Rolling Western
Mario and Donkey Kong: Minis on the Move
Fluidity Spin Cycle
Gold (or Platinum):
Ice Climber
Kid Icarus
Zelda II: The Adventures of Link
Super Mario Land II: 6 Golden Coins
Metroid
Wario Land II
Super Mario Bros.
Donkey Kong 3
The best value of the lot is without a doubt Donkey Kong Country Returns 3D, as well as the decently lovable Game & Wario. Earthbound is also nice to see for those who have put off buying it thus far, and Fluidity makes a nice niche pickup for those who have ignored it completely. Gold people, you don't get a calender you will use for six days this time and never tear off another page, as you get to pick from a nice selection of classics. If I had to say anything about that selection, it would be that Earthbound should be where Kid Icarus or Metroid is, as we have seen those two quite a few times as standard Club Nintendo rewards. Remember however, these two tiers are not why you redeem those codes.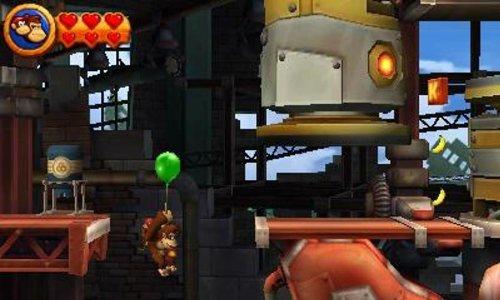 You, as a Nintendo consumer buy games to play, and you should enjoy those games as well as the rewards given out every single month for free for doing those surveys. Those are the rewards. Want physical? Go get a Kirby patch or some stationary, which beats those playing cards and still sealed soundtrack from the last two years completely. Not one point is spent on the yearly tier rewards, so its time to gain some perspective, folks. Sorry for coming off ranty dear reader, but the criticisms are tiring and selfish. Would I have liked to see something better in terms of digital – since that is the direction Nintendo took it? Sure, but we already got a free full retail Wii U game for buying Mario Kart 8, and have been offered Pokemon countless times if you were a new 3DS owner (not to mention Super Mario 3D Land). Think about the ambassador program, the freebies from Club Nintendo, the Deluxe Digital promotion that rewards you for simply buying games by placing more money in that eShop account. Its time to chill out and enjoy what we get for once, as these digital rewards are a lot better than receiving the nothing we could get. Don't be that guy that ruins the party because you didn't receive a hat. Celebrate, snag a game, and go enjoy.