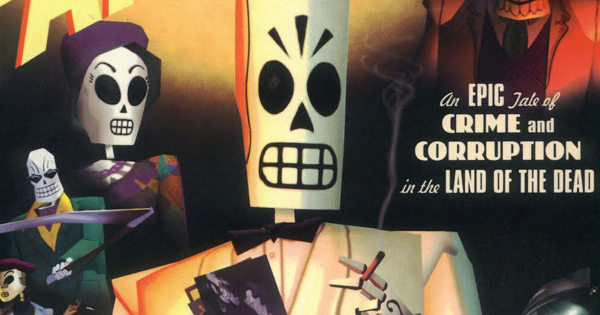 Double Fine has confirmed that their remaster of the critically acclaimed adventure game by Lucasarts; Grim Fandango, will be released on PC as well as Playstation. Double Fine announced during E3 that they would be releasing a remaster of the classic game for the Sony PS4 but left journos speculating about whether they would release a version for desktops. Double Fine acquired the license to the intellectual property through collaboration with Sony after Disney closed down LucasArts and liquidated its assets.
Grim Fandago was originally released in 1998 to great critical acclaim and follows the story of Manuel 'Manny' Calavera as he navigates the noir, Aztec mythology-inspired afterlife. The game achieved kudos at its release for its art style and direction. It is considered one of the hallmarks of the Adventure game genre and is often considered one of the best games of all time even though it did not perform well commercially at release (And ultimately led to the termination of LucasArts' discontinuation of adventure game development).
This confirmation, nearly a month after the original announcement, means that the posthumous adventures of "Manny" will be available to PC, Mac, and Linux users when the game is released at some point in the future.