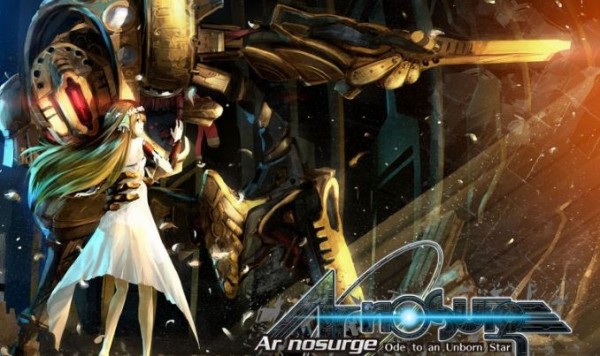 With the upcoming release of Ar nosurge: Ode to an Unborn Star, Koei Tecmo have released new screens and an official trailer for their sci-fi "7-dimension" RPG title, available across Europe September 26 for PS3.
Ar nosurge: Ode to an Unborn Star follows the journey of two groups: Delta and Casty and Ion and Earthes, both driven to find a way to their home planets. However, Delta and Casty fight to protect humanity from the mysterious new species, the Sharl; while Ion and Earthes are fighting to bring the Sharl and humans together for coexistence. Players have the ability to interchange between both pairs, in an effort to unite their storylines and solve the mystery that obscures the ongoing struggle.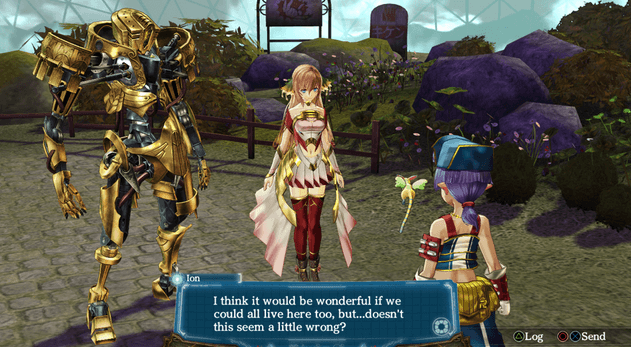 The gallery featured below showcases the mystifying world of Ar nosurge and present some of the beautiful stages where the story unfolds and the significant characters; player-controlled (Delta and Earthes) and heroines (Casty and Ion).
Delta, a young man who came through the barrier of Felion and protected humans from attacks as part of the Special Forces team.
Earthes, a strange combat robot who helps Ion with her quest.
Casty, a cheerful girl from Felion whose ability to use Song Magic has earned her a spot in the Special Forces' 'Genomis task force'.
Ion, a mystery in herself as she seems to know things about the world that none of her contemporaries know and she's quite adept in engineering, always tinkering with machines and creating strange devices.
Check out the official trailer that brings to life the intersecting story, original music and various characters that help weave the artwork of Ar nosurge. Stay tuned with Capsule Computers for further updates on Ar nosurge: Ode to an Unborn Star before the September release date.