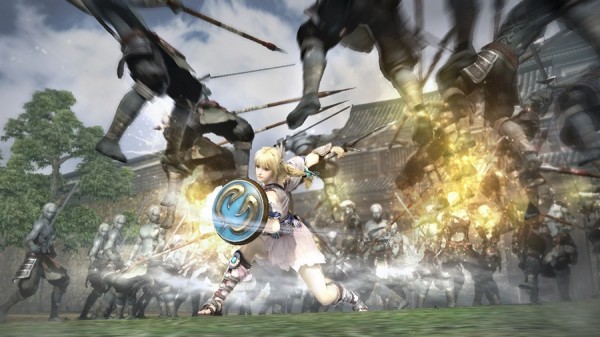 Today Tecmo Koei in Europe has announced that Warriors Orochi 3 Ultimate will be available in that region starting on September 5th. Although no release date for the North American version of the game was revealed in the announcement, it is likely within a few days of that date. To go along with this announcement for the game, Tecmo Koei also announced that they will be offering a special pre-order bonus that will provide a Halloween costume set for Zhao Yun, Mitsunari Ishida, and Kaguya as well as Toukiden costumes for Kaguya, Nuwa, and Taigong Wang.
Warriors Orochi 3 Ultimate is an enhanced version of the original title that includes a number of new storylines, scenarios, and fighters from games such as the Atelier and Soulcalibur series to join the Dynasty Warriors and Samurai Warriors fighters. It is also worth noting that the game will be available for purchase not only on the PlayStation 4, PlayStation 3, PlayStation Vita, but the Xbox One as well.
Update: The release date for Warriors Orochi 3 Ultimate in North America has been confirmed for September 2nd.