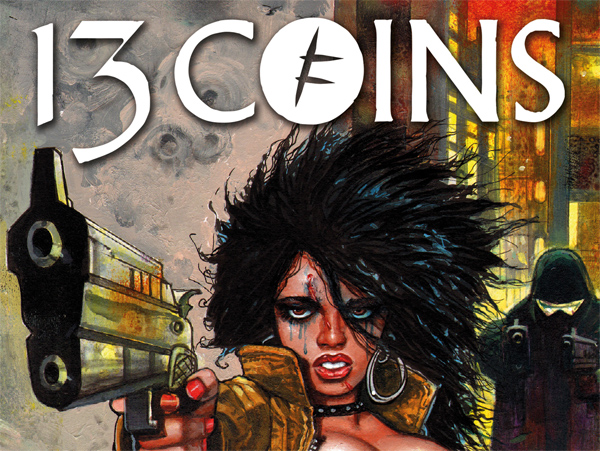 Ladies and gentlemen, the sun is shining, the birds are chirping and as if today wasn't lovely enough the guys over at Titan Comics have bestowed upon us a brand new preview! We recently shared the announcement of the new comic book; 13 Coins from the creative team of Martin Brennan & Michael B Jackson (the screenwriters of Hitman: Absolution) and now we have some sweet new preview pages and an official synopsis to show you!
From Eisner award winning artist, Simon Bisley, and the screenwriters of Hitman: Absolution (Martin Brennan & Michael B Jackson), comes the story of a new superhero… The story of John Pozner, a tormented ex-con on a quest for vengeance, when he discovers that he is descended from angels, and is the living key to Earth's future, or Heaven's fall.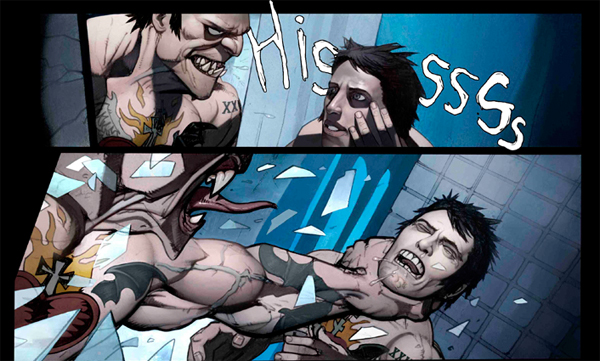 The concept looks pretty sweet, and the guys behind it have some real credibility going into it after the success of Hitman: Absolution, so this looks like it might be one of those books that is worth your while to check out. We have a few preview pages below so you can take a closer look at what you will be getting when the book hits store shelves on October 8th. As always, make sure you stay tuned to Capsule Computers for all the 13 Coins news as it becomes available.