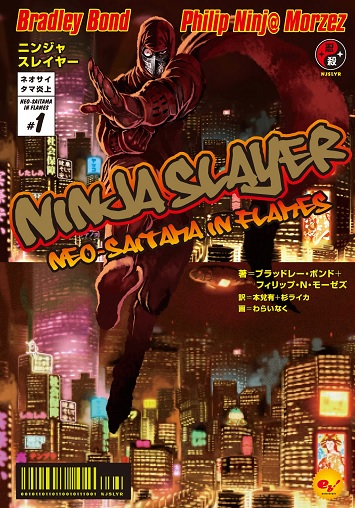 Today it was announced that Studio Trigger will be debuting their Ninja Slayer animation during Anime Expo this year. For those that are unfamiliar with Studio Trigger or Ninja Slayer, Studio Trigger is best known for their most recent anime Kill la Kill as well as Little Witch Academia.
Ninja Slayer on the other hand is an American graphic novel that gained huge popularity in Japan. Originally written by Bradley Bond and Philip Morzez, Ninja Slayer was translated into Japanese and shared over Twitter where it became a cult hit that sold over 300,000 volumes of the graphic novel.
As such Studio Trigger will be showing off the world premiere of the first promotional trailer at the company's panel discussion on July 3rd at 6PM where attendees will have a chance to get some free goodies and also buy some Ninja Slayer merchandise from the Good Smile Company's booth.