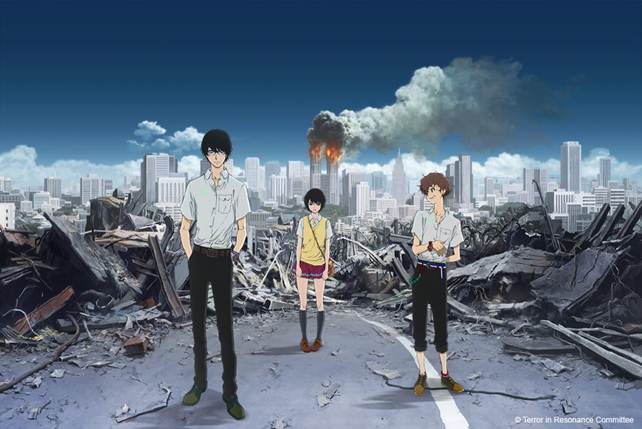 Ahead of it's planned Summer 2014 broadcast a brand new trailer for Shinichiro Watanabe's latest anime series Terror in Resonance has been released. The series has also received a confirmed premiere date of July 6th, 2014.
The series is set to premiere in Australia at Oz Comic-Con in Melbourne along side its global premiere at the Japan Expo in Paris, France and at Anime Expo in the United States.
Terror in Resonance once again reunites legendary anime director Shinichiro Watanabe and acclaimed anime composer Yoko Kanno. It is touted as an intellectual thriller exploring a terror attack stricken Japan and the mystery that surrounds it. Quickly paranoia sweeps the nation as a video is posted online hinting at the possible culprit behind the attacks. This is a psychological thriller unlike anything anime has seen before and with Watanabe at the helm, it is sure to be a thought-provoking piece no less.
Madman Entertainment have confirmed that the series will be streamed through their AnimeLab service alongside the Japanese broadcast. You can sign up now for free to AnimeLab here. Madman released a trailer for the broadcast on AnimeLab which you can see below.
AnimeLab Trailer:
Also revealed was a brand new trailer featuring the opening theme song for the series. Check out the opening theme trailer for Terror in Resonance below and leave your thoughts and opinions in the comments section.
Opening Theme Trailer: