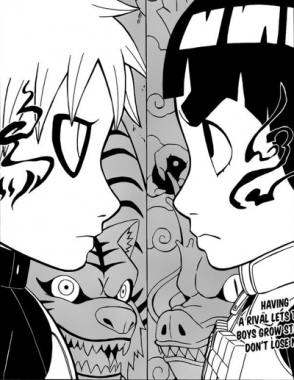 A bit of bad news for you "Naruto" fans out there: The popular series spin-off "Rock Lee And His Ninja Pals" manga has been noted to be in its final stages with Shueisha's Saikyo Jump magazine announcing that the series will end in July of this year.
The manga series written and illustrated by Kenji Taira – which, as mentioned, is a spin-off of the hit anime/manga "Naruto" – began its run back in 2010 and inspired an anime series of its own which shares the same name. Both the anime and manga have been highly received worldwide and sports a cute and quirky "chibi" style that all fans of anime enjoy.
Don't be too sad, just because the manga is coming to an end it doesn't mean it wont go out with a bang; the last chapter will be an extended one that will feature the battle fans of the series have been waiting for since the series began four years ago. Unfortunately all good things must come to an end but I'm sure we'll be seeing Mr. Taira and his quirky storytelling style soon enough.