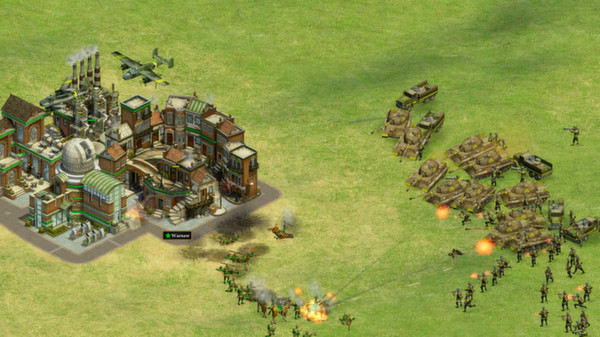 Rise Of Nations: Extended Version is back, and is available on Steam for purchase!
The real-time strategy title that utilizes history as its premise and story-line was developed by SkyBox Labs and Big Huge Games. With over 18 nations to choose from, each with their own unique abilities and strategies, Rise Of Nations: Extended Version is sure to provide real-time strategy enthusiasts with a load of exciting gameplay. This extended version includes both the original Rise Of Nations and Rise of Nations: Thrones And Patriots. Steamworks is fully integrated into the title now, giving players the option to play multiplayer matches, based on ELO, and trading cards to trade, sell, or purchase on the Marketplace. They also have Twitch integration now so that you can more easily stream your matches as you play.
For more information, check out the Steam page here. This title is making a comeback in a good way, so be sure to take a gander!