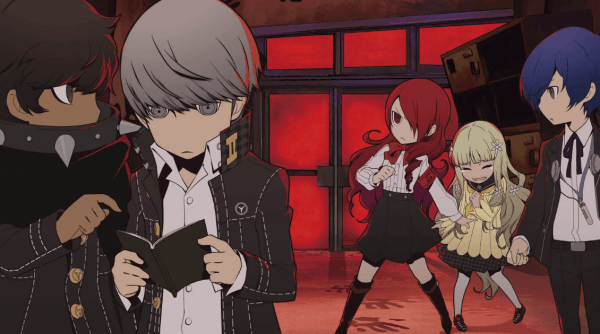 Japan is only a few days from getting their hands on the next game in the "Persona" series ("Persona Q: Shadow Of The Labyrinth") and the rest of the world could not be more envious. Thankfully the Japanese branch of ATLUS have decided to be kind to the world by releasing another two introduction trailers for the game so close to its release. Within the past couple of weeks ATLUS has released a whole bunch of different trailers for "Persona Q", each of which has introduced us to a new or returning gameplay features and characters from the "Persona" series.
The two latest trailers (re)introduce players to the Persona creation mechanic and the infirmary; a place where you can go to heal up your team and accept different mission to help boost the levels of your party members. Despite the fact that both of the trailers are entirely in Japanese, it isn't too hard to get the jist of just what exactly they're explaining.
Seasoned "Persona" players will already be well-aware of the fusion/creation mechanic and the new "infirmary" gameplay option is exactly how it sounds. The two new trailers are available to watch just below and don't forget to hit up our comments section to let us know what you think. "Persona Q: Shadow Of The Labyrinth" is set for a Japanese 3DS release on the 5th of June with a Western release to come sometime in Autumn/Fall.
Infirmary Trailer:
Persona Creation/Fusion Trailer: