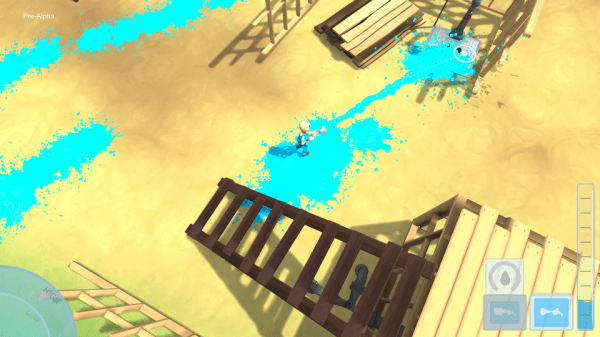 Almost a year after its PAX Australia 2013 showing, competitive indie shooter Painters Unite, from local upstarts Canvas Interactive, has made its way onto Steam Greenlight. Already, there have been comparisons to the recently revealed at E3 2014 Nintendo Wii U title Splatoon, as well as flat out accusations of being a clone. Knowing the developers behind Painters Unite, and having followed (and covered) it from "Day One", I wanted to take this opportunity to set the record straight.
I attended classes at Qantm College, Sydney for two years, earning my Bachelor's Degree in Interactive Entertainment (major in Games Design). My lecturer at the time was, in fact, the now Creative Director of Canvas Interactive, James Betar. Even back then, James was working part time, solo, on this concept he had where players would be engaged in multiplayer matches with the aim of, not killing their opponents in a spray of bullets, but converting foes to their team with a burst of colour. Once our course was completed, James recruited some standout talent from within and began to commit a lot more time to the project, with it becoming a true passion for the small team. In July of 2013, Painters Unite was featured in the ANZ Indie Pavillion section of Pax Australia 2013's grounds, revealed to the public and playable in its Pre-Alpha stage. For a video game that has been in development for 4 years, and its existence open for the public's acknowledgement since mid-2013, I fail to see how anyone can accuse it of ripping off a title that was literally just unveiled for the first time last week.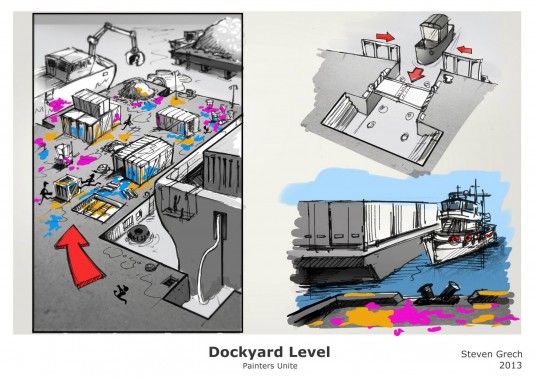 So, please, check out their Gameplay Overview trailer embedded below, and if you like what you see, click through to their Steam Greenlight page, up-vote and leave a supportive message. Follow their campaign, and also their Facebook page for all future updates.