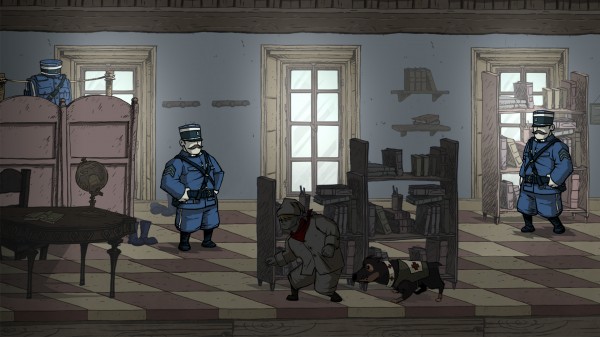 Many team members at Ubisoft Montpellier have relatives or ancestors who went to battle during World War I. To honor their family member's sacrifices, historical accuracy became an important task in the development of Valiant Hearts: The Great War. The development team partnered up with CC&C in France and IDEACOM International in Canada to access the historical databases that helped create Apocalypse, World War 1, the documentary series, and Apocalypse 10 Lives, an iPad and web app.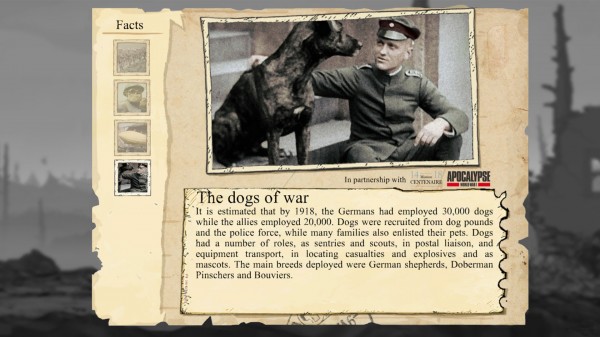 Thanks to this partnership,  players will be able to access historical information that ties into Valiant Hearts: The Great War, providing gamers with a chance to be both educated and entertained. A new developer diary released by Ubisoft provided the developers a chance to talk about integrating history into their game.
Valiant Hearts: The Great War is an adventure game that follows four strangers as they seek to find true love for a young German soldier. The game is available for PlayStation 3, PlayStation 4, Xbox 360, Xbox One, and Windows.