Logitech has announced some impending additions to their case+ iPhone 5/5s accessory line: the +trip, +wallet and two new colour configurations for the case+ "system" itself. Marcus Fry, Managing Director of Logitech ANZ, stated;
We designed the case+ system to offer sleek protection and increase the functionality of your phone, without sacrificing style. Today's announcement underscores our commitment to deliver on that promise, with new solutions that can be mixed and matched with our existing lineup to provide the functionality you want. The Logitech case+ system is the only case you'll ever want.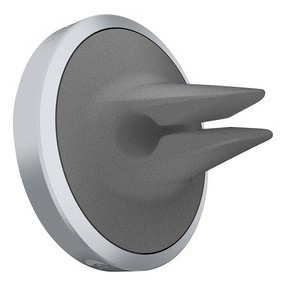 Above, you can see the Blue Glacier option for the iPhone case, with Red Plum being the other new colour (not shown). Next to it is the +wallet, which allows you to keep your cards and cash neatly tucked within the stylish, slim cover. It features magnetic coupling and Magnashield technology, creating a barrier to prevent demagnetisation. And finally, on the left here is a look at the +trip, the rear of which works as a clip with minimal footprint. The +trip utilises a magnet to securely attach your phone to the mount, enabling true hands-free use in your vehicle, and comes with a universal adapter so that essentially all smartphone models are compatible.
Each will retail at RRP $29.95, poised for simultaneous launch at the end of July, 2014.