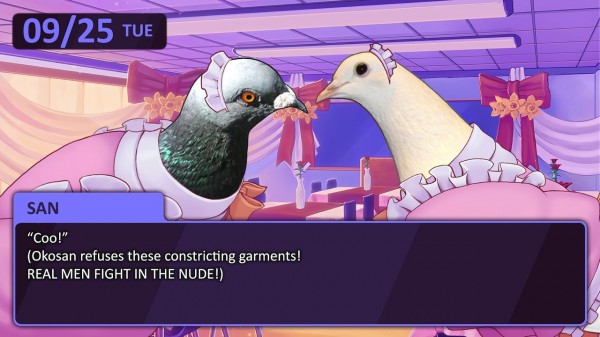 Independent developer Mediatronic – creators of Amateur Surgeon and Foul Play – and publisher Devolver Digital are coming together to bring a remake of Hato Moa's visual novel turned dating sim, Hatoful Boyfriend, to PC and Mac this Summer.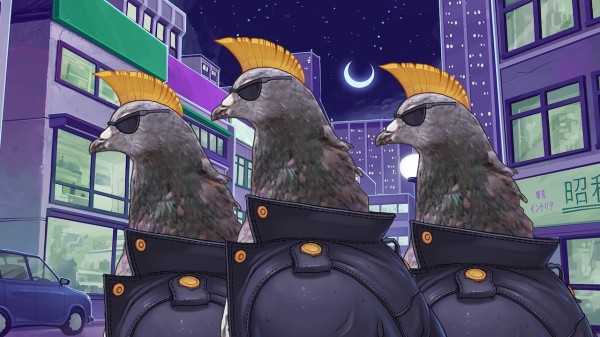 The original, limited release visual novel launched back in 2011, earning a loyal flock of fans who spent a lot of their personal time and effort translating the material and creating inspired artworks and even fan fiction. Fork Parker, Devolver Digital CFO, had this to say about the avian-friendly title;
Our research shows that consumer fatigue for space marines and dragons is at an all-time high – gamers are ready for something new and fresh. Semi-realistic pigeon dating simulations are the next great frontier in video games.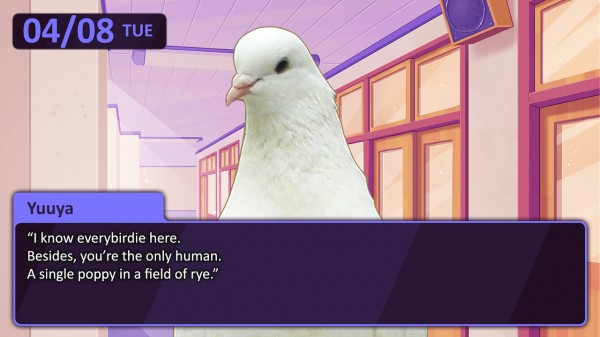 For those unaware, you play the only human in St. PigeoNation's prestigious school for birds. Why is a human even enrolled in a school for birds? I think we have more important questions, such as how can a bird be a "suitable love interest"? Isn't that illegal in most countries?! The makers implore us to "follow your heart as you choose your path and go on romantic dates you but be wary of fowl twists and turns along the way that could turn your love life upside down." Well, for the zoomaniacs out there, look for Hatoful Boyfriend on Steam, GOG and other digital stores this Summer. Coo. Coo!