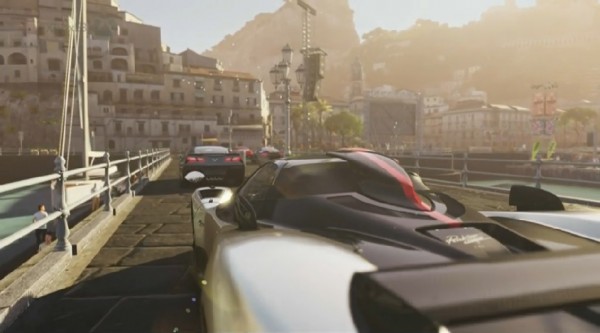 At Microsoft's Xbox E3 2014 Media Briefing, Turn 10 Studios Creative Director, Dan Greenawalt, took to the stage to make a couple significant announcements.
Firstly, the famous Nürburgring track is available right now, for free, for Forza Motorsport 5. It's about time! The announcement trailer can be found directly below. Secondly, Forza Horizon 2 will be coming to Xbox One this September 30th, running at 30fps and 1080p. It will feature a dynamic weather system, a full day and night cycle, and over 200 vehicles to race within its Southern European backdrop. Also, Drivatar will be making the transition into the game to help create a suitably varied racing experience. The big E3 trailer shown on stage for Forza Horizon 2 is embedded at the bottom of this article. Check it out!
Forza Motorsport 5 – Nürburgring Announcement Trailer
Stay tuned to Capsule Computers for more E3 2014 coverage!