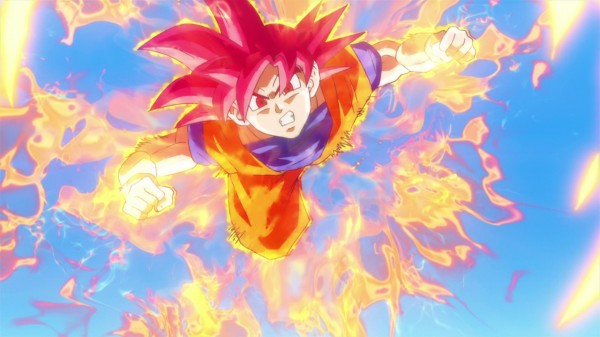 Funimation has recently released the first English theatrical trailer for Dragon Ball Z: Battle of Gods, a few weeks after it was announced the movie would be coming to select American theatres over a few dates in August (you can view full details of the release here). Judging by ear it seems all the usual voice actors are returning to reprise their role for the film but if you want to make sure you can check out the full cast list below.
Goku / King Kai: Seán Schemmel
Vegeta / Piccolo / Shenron / Yamcha / Bubbles: Christopher R. Sabat
Beerus: Jason Douglas
Whis: Ian Sinclair
Gohan / Ox-king / Narrator: Kyle Hebert
Trunks: Laura Bailey
Goten / Videl: Kara Edwards
Bulma / Seer: Monica Rial
Roshi: Mike McFarland
Krillin: Sonny Strait
Tien: John Burgmeier
Oolong: Brad Jackson
Chi-chi / Mrs. Briefs: Cynthia Cranz
Android #18: Meredith McCoy
Pilaf: Chuck Huber
Shou: Chris Cason
Mr. Satan: Chris Rager
Chiaotzu / Puar: Brina Palencia
Mai: Colleen Clinkenbeard
Dende: Justin Cook
Buu: Josh Martin
Supreme Kai / Elder Kai: Kent Williams
Dr. Briefs: Mark Stoddard
It's great to see some voice artist reprising their roles from the original Z series such as Meredith McCoy voicing Android 18. Let us know what you think about the trailer and the voice cast below, particularly your opinions on the new voices for Beerus and Whis.