 Bandai Namco Games Japan have today released a brand-new trailer for their upcoming PlayStation Vita title "Digimon Story: Cyber Sleuth". This new trailer gives audiences a nice look at the game's design as well as it's dungeon-crawling gameplay mechanic and it's RPG-style battle mechanic.
So far only announced for Japan, "Digimon Story: Cyber Sleuth" is a newly announced game for the PlayStation Vita that, once again, takes audiences on a digital adventure alongside some awesome monster pals, the likes of which a great deal of the target audience grew up with.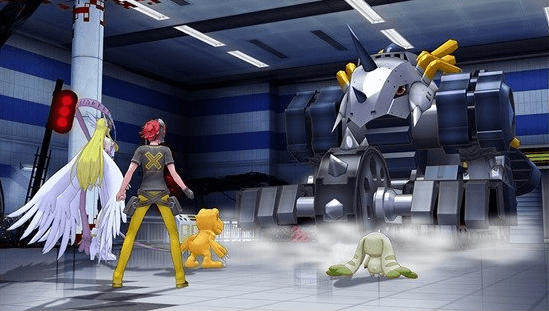 It takes place in what looks to be the "real world" but as the trailer goes on you soon see that elements of the "Digital World" have started to seep in. The trailer features series mascot Agumon as well as fan favorites like Terriermon and Angewoman. It has been said to play similar to older "Digimon" RPG titles and will feature a leveling system reminiscent of classic JRPGs.
The game has only been announced for a release in Japan in 2015 with no word being heard about a Western release. The "Digimon Story: Cyber Sleuth" gameplay trailer can be seen in our featured video section below so head down there now to check it out.