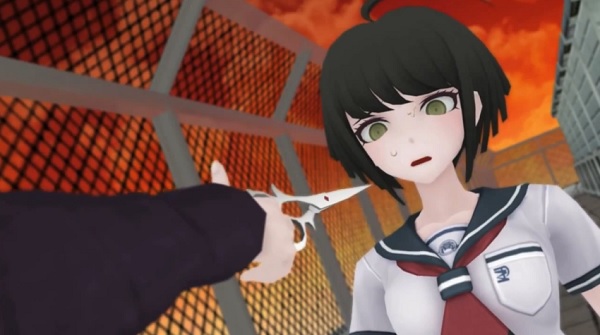 A new trailer for Spike Chunsoft's Danganronpa: Another Episode was released and while it does contain some footage we have seen before, it also focuses on showing off some of the special properties of Komaru Naegi's megaphone weapon. This megaphone has the ability to shock enemies and destroy them, hack objects, and even control a Monokuma for a certain period of time.
It is worth noting that the trailer also gives us the first in-game glance at the Warriors of Hope who are a group of five children that act as leaders of the "Monokuma Kids" and slaughter adults. These children are called Masaru Daimon – The Hero, Utsugi Kotoko – The Warrior, Jatarou Kemuri – The Monk, Nagisa Shingetsu – The Sage, and Monica – The Mage.
Currently Danganronpa: Another Episode is set to be released in Japan on September 25th while the second game in the series, Danganronpa 2: Goodbye Despair, is set to be released on September 2nd in North America by NIS America.
The trailer below does contain spoilers for Danganronpa: Trigger Happy Havoc.