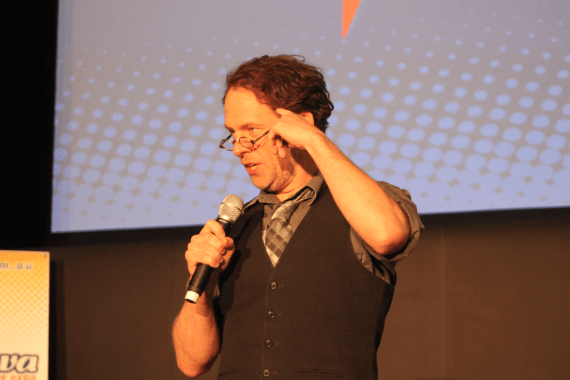 This year's Supanova Sydney convention (2014) was a star-studded event that pop culture fans nation-wide have been excited for all year.
Day one of the event begun just after midday to average crowds which was incredibly lucky for us here at Capsule Computers who were able to dodge crowds and make it front and center for the first panel of the day which just so happened to feature the man behind the voice of Android 17 from "Dragon Ball Z", Shou Tucker from "Fullmetal Alchemist", Hiei from "Yu Yu Hakusho" as well as so many others.
With an outstanding audience of exactly four people, it was easy for Mr. Huber to truly "cut loose" with line reads and express himself (and his voice roles) as beautifully flamboyant as possible. After personally introducing himself to each and every member of the audience, Mr. Huber went on to explain to us his role as a dialogue translator.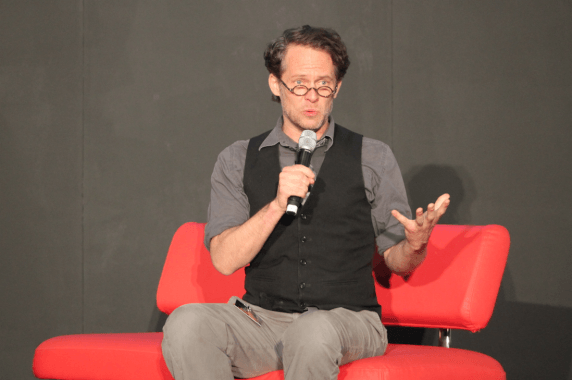 Mr. Huber detailed his anime "re-wording" process as being "the most creative data entry I've ever done" with input from his six kids being a big part of it. He than began talking extensively about his work as Android 17 from "Dragon Ball Z", mentioning that some of the hardest work he's ever had to do was that of the high-octane series.
"You know you're doing a good video game [voice acting] session when your throat starts to bleed" was a comment met with a roar of laughter. Us in the audience believed that working on "Dragon ball Z" would be hard but hearing it from one of the voice actors themselves just confirms what we all previously thought.
The panel's MC lead Mr. Huber onto a "Star Trek-centric" tangent by asking him about working on the series alongside Vic Mignogna and his "posse", as they were so elegantly called. Chuck made it known that the cast and crew – be it on set or in the booth – all love to play around with each other, making jokes and making each other laugh seemed to be one of the most important things for this industry legend.
Audience Question: "What is your weirdest fan experience?" Chuck's Answer: "Do you guys want to touch my glass eye?" (in character as the fan)
Chuck was asked about his weirdest fan experience and he began to tell us the story of the time a young girl asked Vic Mignogna, Scott McNeal and himself if they each wanted to touch her glass eye to which the trio exclaimed "YES!" with elation.
"I was never going to pass up that chance!" he said. He than, due to another tangent-changing question, began talking about his theater career going over his various "Shakespearean" roles and ending the talk with a beautifully succinct "Shakespeare is the greatest form of practice for an actor".
Definitely a quote that each and every aspiring actor (of any kind) should heed to. Chuck Huber was a delight to be able to see in person. Between his quirky personality and his ability to swiftly change in and out of character, the Chuck Huber panel at Supanova 2014 is one that I wont be forgetting anytime soon.
For all other Supanova 2014 news Click Here.