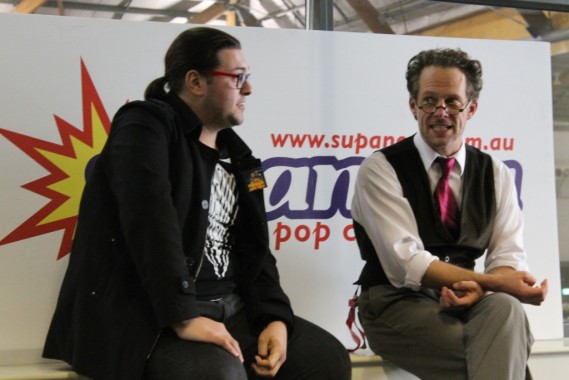 The man behind the voices of Android 17 from "Dragon Ball Z", Shou Tucker from "Fullmetal Alchemist", Hiei from "Yu Yu Hakusho" as well as so many others, Chuck Huber, has made his way down to Australia for the 2014 Supanova Sydney Expo and us here at Capsule Computers were given the chance to interview the talented man one-on-one.
Mr. Huber was the star of the very first anime panel (which you can read about here) of the Sydney convention and we were given the chance to interview him just after it. Now Mr. Huber and I did talk for almost twenty minutes so before you even think about heading down to our featured video section to watch the interview, make sure you've got some time on your hands.
We spoke about his favorite anime roles and he even acted out some of his favorite lines. The conversation went from his previous work to his anime voice acting work and even to his family life. If you're a fan of Chuck Huber and his work than this is definitely an interview you do not want to miss so head down below now to check it out in all its glory!
For all other Supanova 2014 news Click Here.