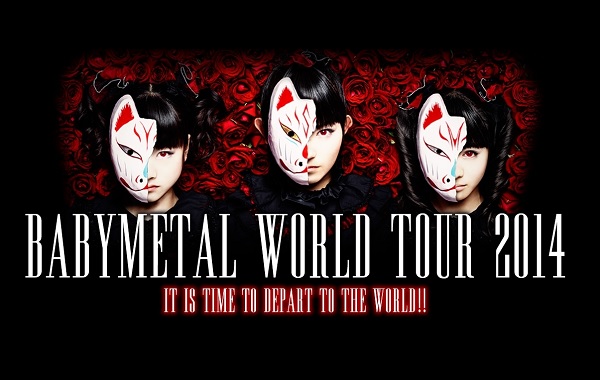 Since the announcement of BABYMETAL's 2014 world tour, a few more concert dates have been added with two performances in Japan and one in Canada.
The metal/Jpop trio are set to perform at the music festival Heavy Montreal on the 9th of August, this will be their last international concert before returning to Japan where they will perform in Osaka and Tokyo as part of Summer Sonic 2014. A promotional image including the new tour dates can be seen on their official website, clicking on any of the columns will take you to the selected venues website where you can buy tickets to the shows (except for July 7th which is sold out).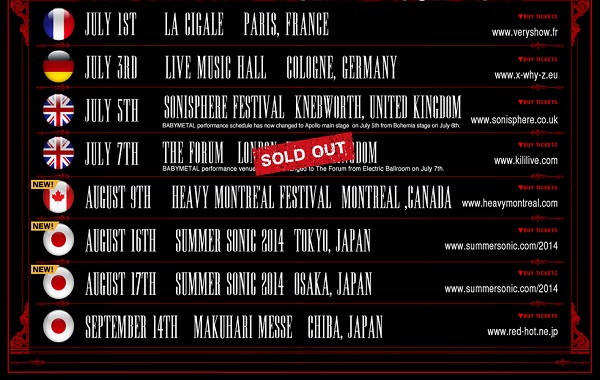 The BABYMETAL 2014 tour will begin on the 1st of July in France, the group will then play in the live music hall in Germany before sharing stage time with The Offspring, Metallica and Iron Maiden in the UK and Canada. The final three concerts will be back in Japan with the final tour date being on September the 14th.