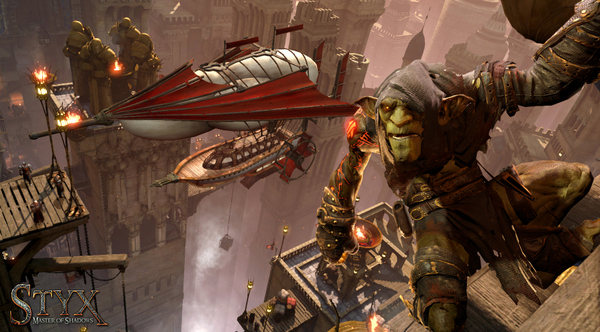 The full E3 2014 15 minute gameplay presentation of Cyanide Studio's prequel to Of Orcs and Men, Styx: Master of Shadows, has been released for all to see by Focus Home Interactive.
Continuous, unedited and commentated on by the developers, the trailer – which is embedded below – gives gamers an idea of the gameplay options of the Infiltration specialist that is Styx the goblin. Through using his particular talents and skills, players will climb through the Tower of Akenash in a quest to reach the heart of the World Tree: source of amber, immense power and riches.
Styx: Master of Shadows will be released for the Xbox One, PlayStation 4 and PC.