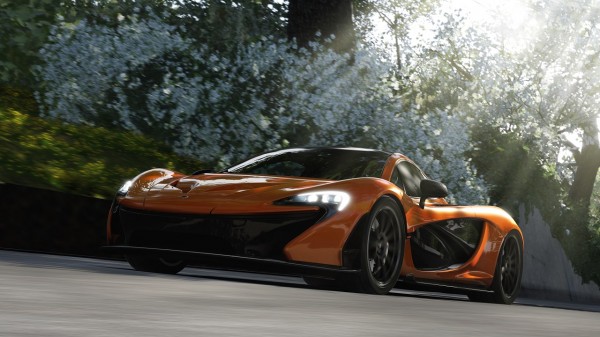 "Don't believe it all, find out for yourself, check before you spread, the News(Beat) of the world!" It's that time again folks! Park your butts in your seats, and get ready for this week's Xbox Newsbeat! Newsbeat is your one stop shop for all the amazing news that Microsoft HQ churn out. Seriously, it is like those guys are game-making machines or something! This week is rather small, only containing 4 Xbox One articles (I also feel like I should apologise for my outburst at Windows Phone last week… but I'm not going to). So hit the lights and play my music, because it's time for Newsbeat.
---
Coming Soon: New Audio Controls and Opt-In Setting to Help Improve Voice Recognition
So if you are a regular here at Xbox Newsbeat, or you happen to OWN an Xbox One, then you will likely know that the guys over at Microsoft have been working on tweaks and changes to make the console run more smoothly and be a better experience for players. Even though the last update just rolled out last week, they are already preparing for the next set of patches. These will largely relate to how you can speak and listen to your console.
The first big announcement here is the fact that when snapping two different apps, you will now be able to select which of the two is louder. I personally cannot wait for this feature, as I frequently have trouble hearing my favourite episodes of Breaking Bad while trying to play Lego: The Hobbit.
Secondly, players will have the option of opting-in to a program that will allow for better voice recognition. The more people that opt-in mean the better that the Xbox One and Kinect can be.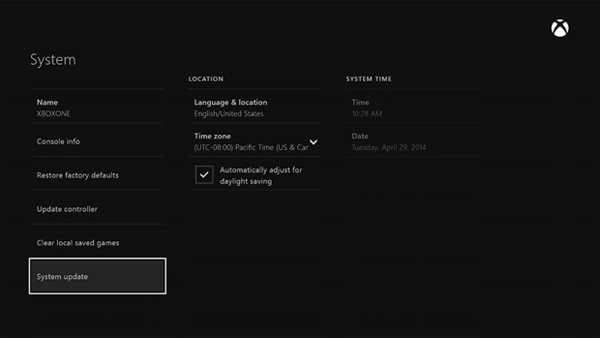 Forza Motorsport 5 Meguiar's Car Pack Now Available
Are there just not enough cars for you in Forza Motorsport 5? Well if you are a Forza Car Pass owner, or willing to shell out $13.50 then you can grab yourself the latest Car DLC Pack for the game. The Meguiar's Car Pack includes 10 top of the line luxury vehicles that have been designed from the ground up for Forza players to enjoy. You will be able to race and customise the following gorgeous rides:
2013 BMW M Performance M3 Racing Car

1986 Alfa Romeo GTV-6
1958 Aston Martin DBR1
1957 Chevrolet Bel Air
2011 Aston Martin V12 Zagato (Villa d'Este)
1967 Chevrolet Chevelle SS-396
1940 Ford De Luxe Coupe
1966 Ford Lotus Cortina
1973 Mazda RX-3
1968 Dodge Dart HEMI Super Stock
Kinect Sports Rivals Kicks In New Content
If you have been holding off on getting Kinect Sports Rivals, then I might just have the news piece for you. The developes over at Rare have created a new slew of content based on some of their most popular game franchises. These new challenges will include story elements and characters from games both past and present. Here they are:
Banjo-Kazooie Challenge Pack
Battletoads Challenge Pack
Blast Corps Challenge Pack
Perfect Dark Challenge Pack
Viva Pinata Challenge Pack
I just want to point something out to people who might have been skipping through. There is officially Battletoads content in Kinect Sports Rivals. While it isn't the next-gen brawler experience that people have been clamoring for, for over 10 years, it is still a start. In addition to the challenges, the Kinect Sports Hub also has a few new features for players to enjoy:
Team-based photo gallery backgrounds
Greatest moments videos
"Kinect Sports Rivals" Island news button
News Articles in the "Kinect Sports Rivals" Hub
"New!" "Kinect Sports Rivals" story button banner
"Sunset Overdrive" Ignites the Awesomepocalypse with First Gameplay Video and Day One Edition Details
Just yesterday, Microsoft and Insomniac Games released the first gameplay trailer for the highly anticipated Sunset Overdrive. Today, we can talk a little more about the special Day-One edition of the game. Like many of the first-party launch titles for Xbox One, Sunset Overdrive will award early adopters with some extra goodies. These include:
"Nothin' but the Hits" gun: An overcharged version of the High Fidelity gun that launches limited edition, priceless, multi-colored vinyls that do increased damage.
"It's Me! Fizzie!" outfit: Fizzie is more popular than you because he has a great marketing budget. So, why not dress up as him and get in on some of that fame?
"Hardcore! Hammer": You ponder buying the Day One Edition of "Sunset Overdrive." A spot check reveals that if you do, you can equip a mighty hammer made from a bat and spiked dumb-bells. You buy the Day One Edition of "Sunset Overdrive."
---
That's it for another week of Xbox Newsbeat. I hope you have all satisfied your hunger for sweet, delicious Xbox One news and savored the aftertaste. Let us know in the comments below which of today's headlines grabbed you most and remember to check back to Capsule Computers for the latest installment of Xbox Newsbeat.