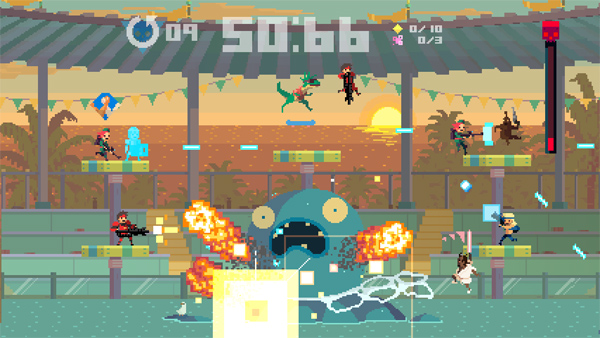 "He take it over the top, He make a line in the news(beat)!" Come one, come all to Xbox Newsbeat, your one stop shop for all the news, goss and secrets coming out of Microsoft HQ. This week on Xbox Newsbeat we have… only one headline. Wait, wait cut this can't be right! Let me check my notes. Ok, no definitely only one Xbox One headline this week. I guess the guys over at Microsoft are waiting for E3 for their next big announcements. Oh well, whether it is a slow news day or not, the show must go on! So, lets hit the (News)beat!
---
The Minds behind Super Time Force: Capy Games
Capy Games is a name you might recognise. They are a small independant studio who are responsible for games like "Might & Magic: Clash of Heroes," and its biggest hit to date, "Superbrothers: Sword & Sworcery EP." Well now thanks to the ID@Xbox Program, Capy Games have stepped it up a notch, and created the brand new Super Time Force.
Super Time Force is the studio's first full-fledged action title that draws inspiration from Contra and other similar games. a 2d side-scrolling, bullet hell platformer (gee. That's a mouthful and a half.) where players are given 30 lives and the objective of making it as far as they can. Dying enables a Prince of Persia-esq TIME OUT mode, where players can rewind to any point of their last playthrough and continue from there with a new character.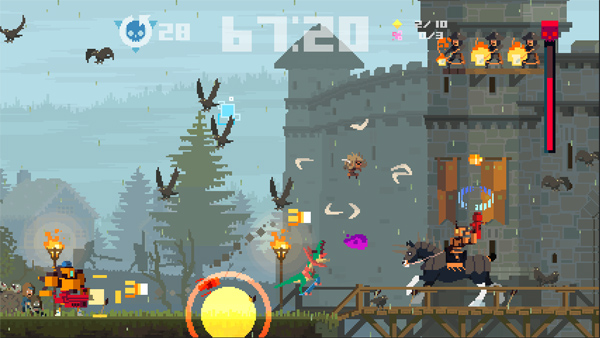 Dan Vader, Super Time Force's co-designer, writer and level designer had this to say of the game:
I think most people have an idea of how you play 'Super Time Force,' and mostly, they're right… but the time-travel mechanic also reveals little nuances, the further in you get," says Vader. "It's the sort of stuff that… if we even try to explain it, it will just leave you going 'huh?' — but when you discover it on your own, it leads to some great 'aha!' moments.

Super Time Force" began as a side project, which grew out of a game jam and which the studio limited to Friday development sessions for some time. It eventually proved itself worthy of more intensive pursuit, however, once the team realised how solid the concept was.

The hardest part of the game was moving from an amazingly fun prototype to a game we felt was complete," says Vader. "We went from a 15-minute demo to a game that's easily over five hours long, and potentially way more. We went from a couple short levels to 27 levels. We went from three characters to 16. We went from a 'kinda crazy' idea to a 'totally bonkers' video game.
The game really has a lot going for it, and goes a long way to showcase just how awesome the ID@Xbox program is. We will have a review of Super Time Force coming in the near future, so be sure to check back for our impressions.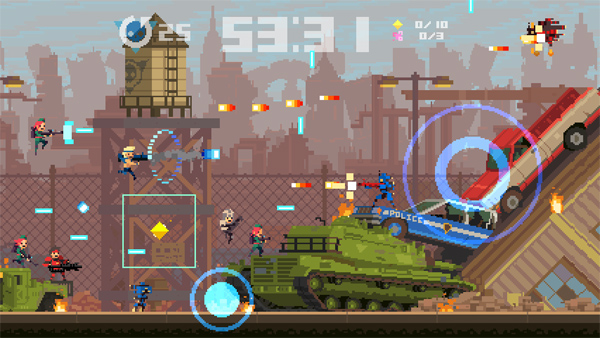 ---
Thus ends another week here at Xbox Newsbeat. Which of today's… one headline grabbed you the most? Let us know all about how you are finding Super Time Force in the comments below and remember to stay tuned to Capsule Computers every week for Xbox Newsbeat.