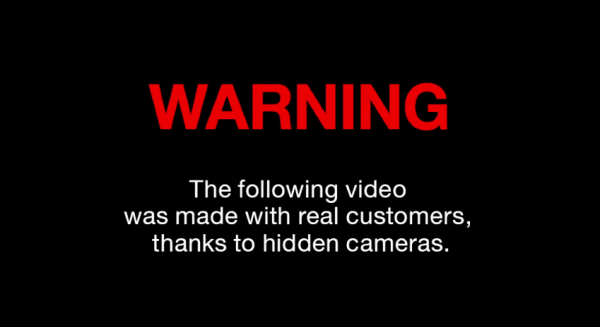 Ubisoft today released a brand-new trailer for their upcoming, highly anticipated action/adventure title "Watch_Dogs". The new trailer does something a little bit different from the ones we've seen previously; instead of showing the audience gameplay or cutscene footage, Ubisoft decided to devise a sort of prank to spring on certain unaware citizens of LA.
The trailer is completely live action and basically has people coming into a phone shop for repairs and leaving with hacking abilities they never thought they'd ever get the chance to wield. It's a very interesting concept for a video game trailer and one heck of a promotion for the game itself.
"Watch_Dogs" is set to be released worldwide on the 27 of May on the PlayStation 3, PlayStation 4, Xbox 360, Xbox One, Wii U and on the PC. Head down to our featured video section below to check out the "Amazing Street Hack" trailer now and remember to let us know what you think by hitting up the comments section just under the video.