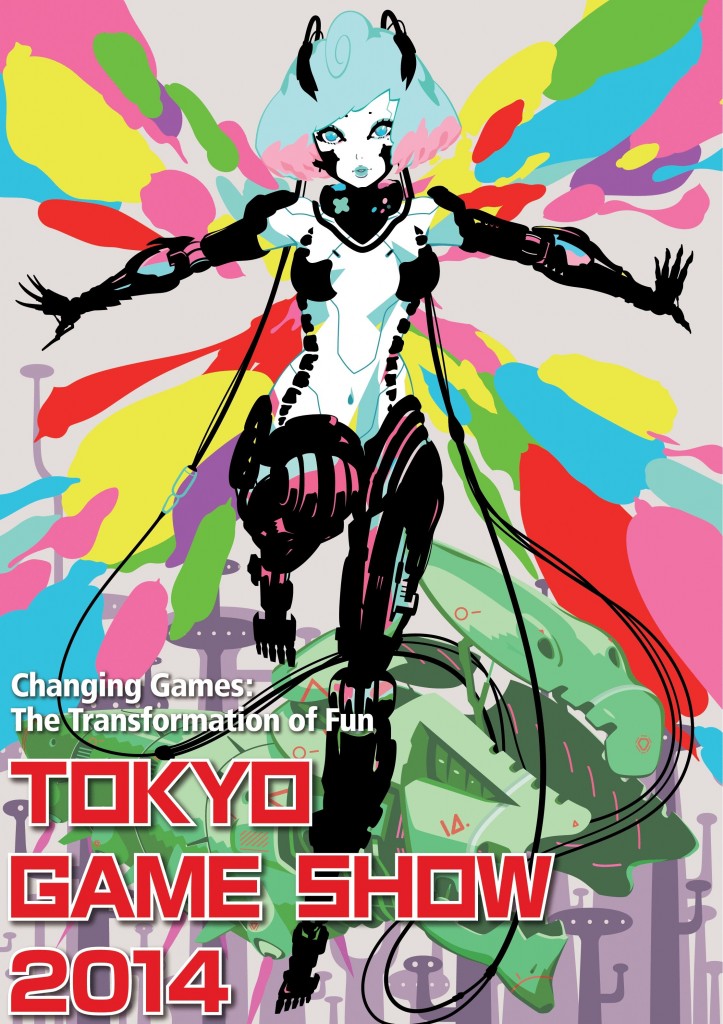 The official poster for the gaming and Japanese pop-culture event Tokyo Game Show 2014 has been revealed ahead of the show later this year. The poster comes from prestigious visual artist Ippei Gyobou, the same designer who has crafted the unique artwork for Tokyo Game Show since 2010. His artwork was critically acclaimed for Tokyo Game Show 2013 in particular, with its visual flair creating unforgettable imagery.
You can of course check out the poster above in all its incredible detail. The theme for this year's Tokyo Game Show is 'Changing Games: The Transformation of Fun'. The poster of course represents this theme to absolute perfection, conveying the changing landscape of gaming and the concept of fun is in a flux-like state of transformation.
Stay tuned for further information on this year's Tokyo Game Show as it come to light.