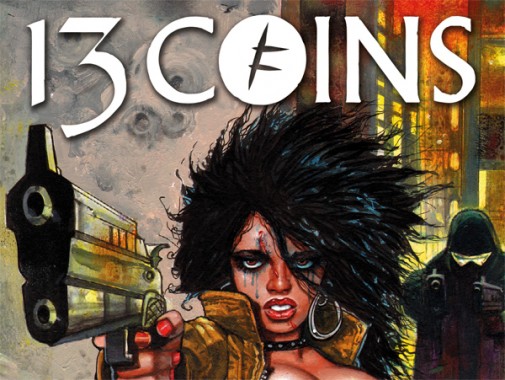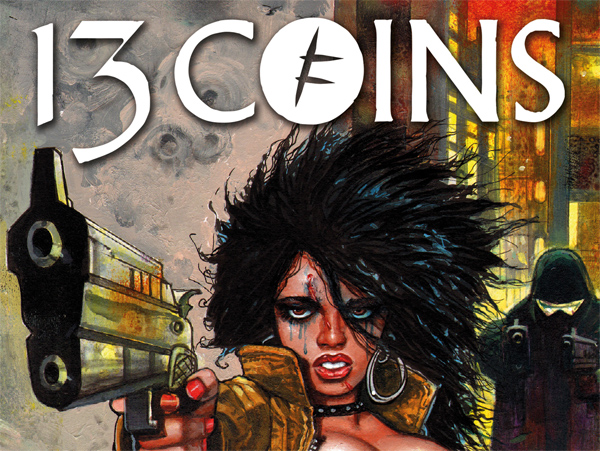 Do you smell that? It is the sweet smell of new comic books in the air! Well more accurately it is the smell of comic books soon to come! The reason the air smells so fresh with new comic goodness is that Titan Comics have given us a little teaser for their upcoming series 13 COINS.
13 COINS, from Martin Brennan & Michael B Jackson (the screenwriters of Hitman: Absolution) follows the story of John Ponzer, a tormented ex-con on a quest for vengeance when he discovers that he is descended from angels and is the living key to Earth's future, or Heaven's fall.
13 COINS will be a 6-issue series starting from October 8th. In the mean time, check out the small teaser-trailer for the series below as well as the two alternate covers for the first issue and let us know your thoughts in the comments. As always, make sure you stay tuned to Capsule Computers for all the Titan Comics news as it becomes available.