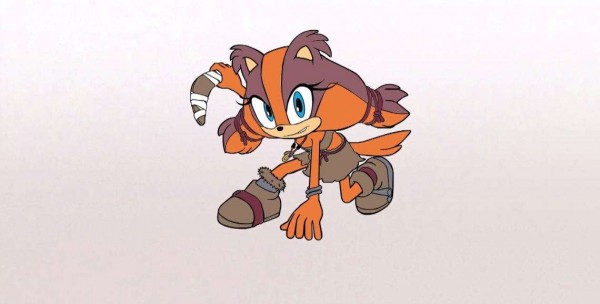 Sega have unveiled the latest character to become part of the Sonic friend circle in Sonic Boom and her name is Sticks. She is a wild born jungle badger who wants to protect her friends at any cost and seems to have some sort of issue with the government replacing her plants with violins. It is also revealed Sticks has some social issues so coming into modern society will prove difficult for her, but Amy is willing to help her adapt. While Sticks is armed with a boomerang, Sega seemed to stay away from mentioning if she will be a playable character within the new games, only saying she will feature in both the 3DS and Wii U versions of Sonic Boom as well as the television show which are all part of the same universe with intertwining stories. Sonic Boom will feature drastically different gameplay then what we have seen in past Sonic games, with an emphasis on exploration and collaborative gameplay.
Hiroyuki Miyazaki, Chief Content Officer for the Sonic Brand, SEGA of America had this to say on the reveal:
"Sticks is a significant addition to the Sonic Boom universe and the Sonic the Hedgehog franchise, she brings a quirky personality and perspective to the team dynamic, and we look forward to sharing this energetic and funny new character with the world."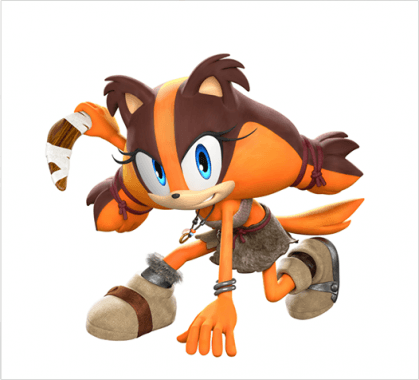 Sonic Boom is the final game after Mario and Sonic at the Sochi Olympic Games and Sonic Lost World in what was a three part exclusivity deal with Nintendo so it will be interesting to see where Sonic will be headed next (anyone else hoping for a next gen Sonic Adventure 3?). You can watch the trailer below to see more about Sticks unique character and also hear her voice for the first time. Let us know in the comments below what you think about this latest addition to the Sonic Universe.