Nyu Media continues to bring the Japanese Indie scene to Steam, with four more Doujin titles joining the Greenlight program as part of their May Greenlight Slate. They are:
Sacred Tears TRUE (by AlphaNuts) – Steam Greenlight
A doujin RPG that blends the best of the JRPG genre with innovative and fun game elements, high quality art and music, plus outstanding replay value in one honest-to-goodness gem of a game and a must-have for any JRPG fan!
Sacred Tears TRUE features fresh and unique gameplay features such as a deceptively simple but deep card battle system, redistributable skill points, a multi-way system and more.
Graphics by Takashi KONNO (Shichinin no Bukiya) and music by Hiroyuki Ojima (Accel World, When They Cry anime) and Shimotsuki Haruka (Atelier Iris, Ace Attorney Orchestral Performance)
Yatagarasu Attack on Cataclysm (by PDW:HOTAPEN) – Steam Greenlight
A 2D fighting game featuring 11 playable characters, solid gameplay, dynamic commentary by tournament commentators Jchensor, Kokujin, UltraDavid, Maximilian, GGPO-based online match play, and much more!
Brought to you by 3 former SNK / King of Fighters developers and an ensemble cast of creative talent including art by KOTANI:Tomoyuki (Mushihimesama) & Yasuda Suzuhito (Shin Megami Tensei), voice acting by Kaji Yuki (Attack on Titan) Uchida Maaya (IDOLM@STER), and soundtrack by Raito (Melty Blood, Under Night In-birth)!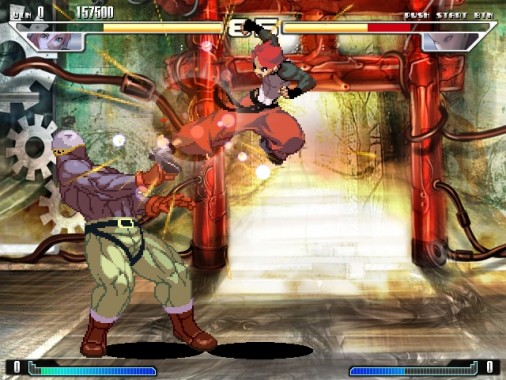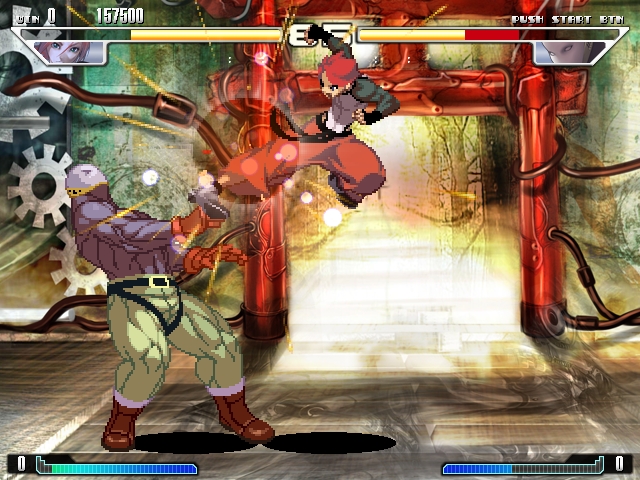 Supercharged Robot VULKAISER (by ASTRO PORT) – Steam Greenlight

J-pop kitsch FTW in this 70s giant robot anime-inspired side-scrolling shooter from the makers of SATAZIUS and GIGANTIC ARMY!
Combine VULKAISER with the VulFighter craft and harness the awe-inspiring power of Rocket KAISER, Needle KAISER, Thunder KAISER, and Drill KAISER to save the Earth from invasion by the evil alien Gogoh Army!
6 stages and 4 difficulty levels of giant robot shooting action!
ARMED SEVEN (also by ASTRO PORT) – Steam Greenlight
Lock & load the full mecha jacket and thwart global assault by the Neo Loran Order in this 2D side-scrolling blast-a-thon of bullets, lasers, missiles & boss fights!
12 weapons x 7 stages x 4 difficulty levels of side scrolling mech-shooting action!
New for Steam: achievements, online leaderboards, Steam trading cards!
Yatagarasu Attack on Cataclysm and Sacred Tears TRUE in particular are two of the biggest projects that Nyu Media have worked to publish. Check them out through the provided links and give them your vote if you are so inclined.