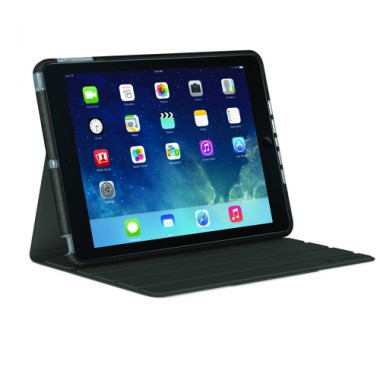 Logitech are expanding their tablet product line with the just announced Logitech Hinge and Logitech Big Bang protective cases, to be available for the iPad Air, iPad Mini and iPad Mini with Retina Display. The former is expected to release early June in Australia, with the latter releasing shortly after mid-month. Marcus Fry, Managing Director at Logitech ANZ, said;
People expect their iPad to integrate into their daily activities – from playing your favourite games to checking e-mails on airplane trays or watching movies on the couch – but until now, accessories haven't adjusted to the kind of flexibility that our busy lifestyles demand. Providing people with accessories that are more flexible, versatile and protective is our main focus with the release of the Logitech Hinge and the Logitech Big Bang.
The Logitech Hinge is a flexible case with a smooth-gliding hinge (hence the name) that enables the stand to adapt to just the right viewing angle within a 50-degree range. It is spill resistant and made with wipe-clean materials, also offering impact protection to the standards of bulkier cases, but while maintaining a thin and light folio design. The Logitech Hinge will retail at an RRP of $69.95 across the board.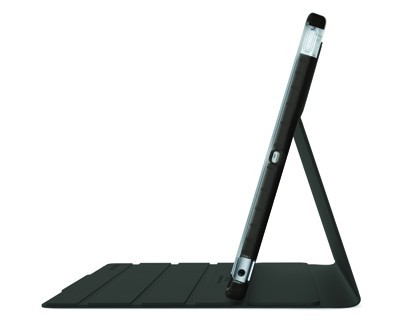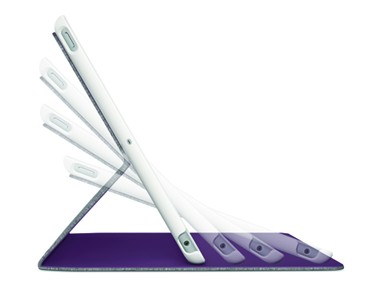 The Logitech Big Bang also brings the best of both worlds; rugged, while at the same time versatile, the Logitech Big Bang features the Essential Protection System (E.P.S.), protecting against all manner of scratches, bumps, spills, drops and screen impact. It is extremely durable, having been drop tested from 1.4m (which exceeds the U.S. Military Drop Standard of 1.22m), and its shell and case cover are made of shock-absorbent material utilised in the aerospace, automotive and sports industries. The viewing stand can shift between 5 different positions, with the case coming in multiple fashionable colours. Expect the Logitech Big Bang at an RRP of $119.95 for the iPad Air and $99.95 for the iPad Mini and iPad Mini with Retina display.