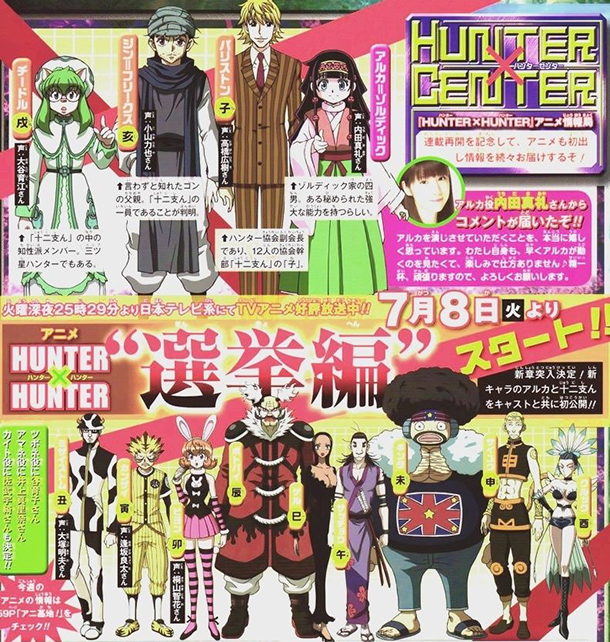 In the latest issue of Weekly Shonen Jump magazine, the question on the mind of many Hunter x Hunter fans was answered. The Election Arc of Hunter x Hunter will indeed be getting adapted into the anime series.
The Election Arc of course revolves around the 13th Chairman Election for the Hunter Association following the events surrounding the Chimera Ant Arc. Who will be elected the next Chairman? It is anyone's guess as this political drama becomes a deadly conflict.
Several new cast members have been confirmed, of particular interest is Hiroki Takahashi as Pariston Hill, Ikue Ohtani as Cheadle Yorkshire and Maaya Uchida as Alluka Zoldyck.
Stay tuned for further information on the Hunter x Hunter anime series as it comes to light.