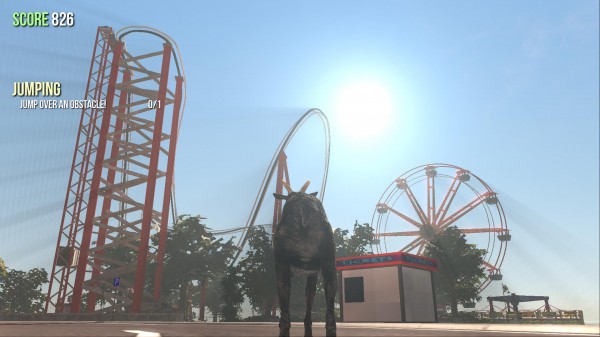 Over a month ago we reported on Goat Simulator receiving its first big patch in 1.1. Well Goat fans won't have to wait much longer with the patch landing on June 3rd with a heap of awesome additions. The best part is, Coffee Stain Studios is offering the patch for free! The patch will include:
A whole new playable map, roughly the size of the old map
Local splitscreen multiplayer, up to four goats can play on one machine at the same time!
Goat wall-running and balancing on your front legs
You will be able to ride bicycles and skateboards, and force humans to ride you.
New playable goats, including Tornado Goat, Shopping Goat, Classy Goat, Repulsive Goat, and more!
Optimization, achievements, and all kinds of other cool jazz.
The patch was supposed to release in May but the developers decided they wanted to make the new map bigger and better than the new one. To see some of the new gameplay elements the patch will add to the game check out the all new screenshots below. Goat Simulator is now available on PC from Steam for $9.99.