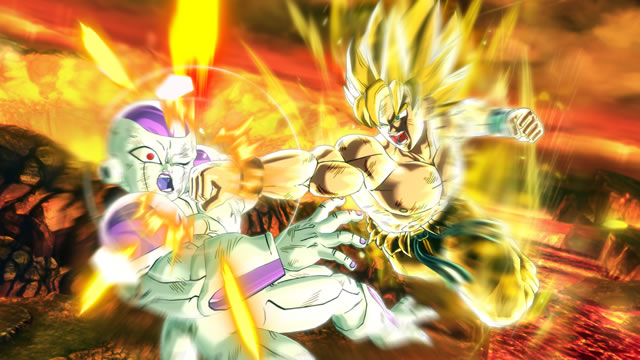 Recently we reported on a magazine scan out of Japan detailing a new Dragon Ball Z game (tentatively titled New Dragon Ball project) that was in the works for PS3, Xbox 360 and perhaps most excitingly, the new PlayStation 4. Now we have some clearer screenshots of the game which do look pretty awesome but unfortunately still leave us in the dark about any details. One thing that seems certain is that the game will feature some sort of original story, as the screenshot below pictures an unknown character who has features of main series characters such as Trunk's signature jacket and the Saiyan scouter.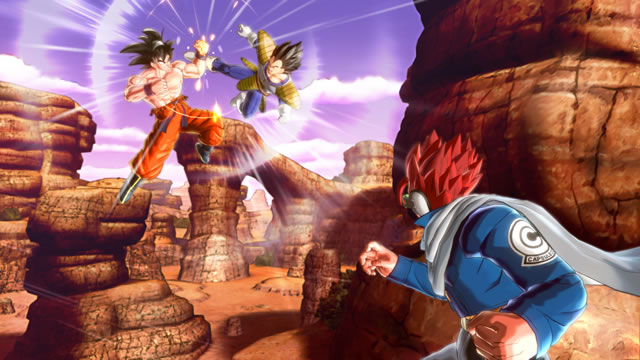 There is also an unknown location featured in one screenshot which to me seems like something that could be related to Battle of Gods with the mysterious fruit on the tree and whimsical architecture. Will this simply be a battle map to fight on or will you be allowed to explore the Dragon Ball world in this game? It's hard to tell at this early point but at least we can see the game looks pretty stunning, particularly that screenshot of Goku delivering a punch to Frieza. Seems like the jump to next gen will be very good to fans of anime fighting games.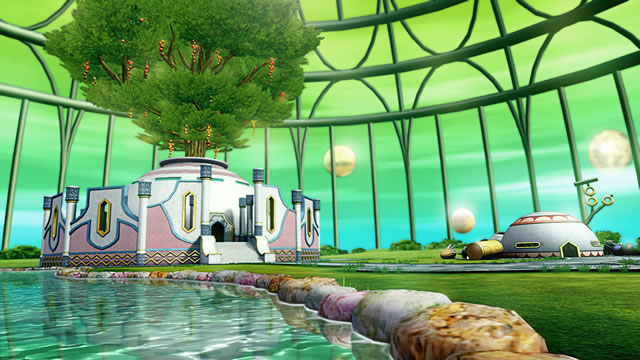 The game recently opened an official website (albeit in Japanese) but this also doesn't shed any new details on the game apart from the a promotional video is 'coming soon'. We're guessing a lot more information will be revealed at E3 so keep checking back with us as we present you the latest Dragon Ball information as it becomes available.