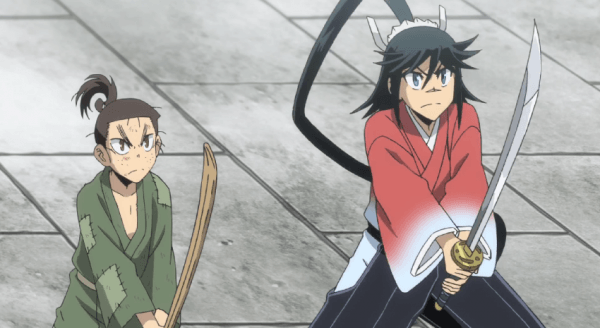 News on the anime series "Mushibugyo" has been quite scarce for what seems like ages now. There tends to be a lull period for anime series once they finish their broadcast runs but it usually doesn't last all that long, which brings me to the main point of this article: Shogakukan Productions today announced that an OVA for the high-octane series will come paired with the 15th volume of the"Joju Senjin!! Mushibugyo" manga.
Alongside the announcement of the OVA comes a promotional video trailer that teases the upcoming animation while also briefly describing the story to be told within it. It is set after the events of the "Mushibugyo" anime series and has the main characters return to Edo once again.
A new character is to be introduced in the OVA and he goes by the name Torakichi, a young boy who wishes to become a samurai in order to protect his family. Head down to our featured video section below to check out the "Mushibugyo" OVA promotional trailer and don't forget to hit up our comments section to let us know what you think.